Wild City Presents 'Listening Sessions': Seasonal Affected Beats
July 18 @ 7.00

-

9.30

Free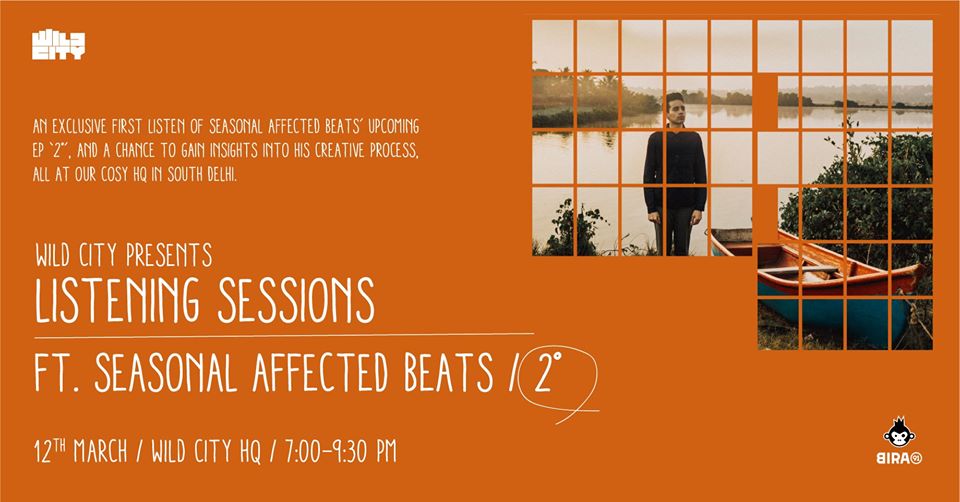 In an effort to bridge the gap between musicians and listeners, Wild City presents 'Listening Sessions' – an intimate experience within which an artist showcases their latest, unreleased work in a close, non-judgemental space, along with insights into their creative process.
Our sessions aim to cultivate a 'listening' culture in India's music scene and introduce transparency within its community. We'll bring together fans and music heads to meet some of their favourite artists and listen to their latest work in a condensed and personal environment that facilitates casual conversation.
In our fifth edition of 'Listening Sessions', we have New Delhi's virtuoso drummer, composer and educator Tarun Balani sharing his upcoming album '2°'. Preview the record ahead of its release on March 13, as the artist listens along with you, and lets you in on the stories and processes that went behind its creation.
** NOTE: This is not a live performance. Attendees will get to listen to the playback of the record and engage in dialogue with the artist about the same **