Essential Focus is a new Wavlngth feature that helps you to discover singularly important, essential artists and labels across genres from throughout dance music history.
For fans of house, techno and in particular Detroit, Moodymann is a figure that mystifies and inspires, an artist that needs no introduction and stands tall even in a scene full of giants. The stage name of Kenny Dixon Junior, Moodymann has become a cult hero of the modern electronic scene, for pushing limits in terms of his sampling, groove and staying true to the Motor City vibe that has captured global attention over the years.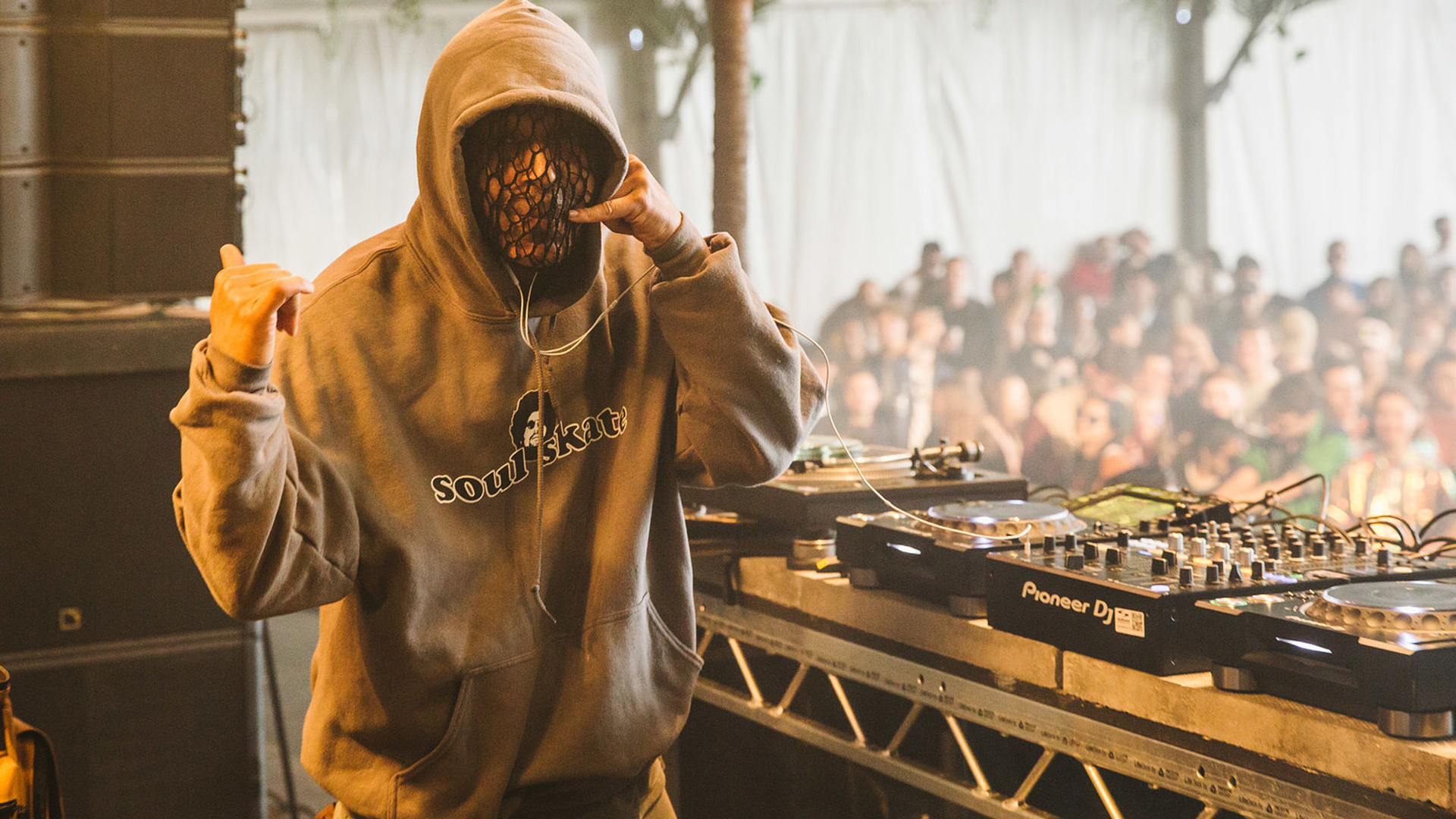 Starting in the early 90s, Moodymann began producing sample-heavy, organic and playful house and techno tracks that draw from the legacy of black culture, and began to build up a serious following. Famously reclusive, he almost never interacted with the press, giving only a handful of interviews in a career that has lasted well over two decades. Listening to his records as well as the rare public conversations he's had, it quickly becomes clear that Moodymann is about authenticity, MPCs, and Detroit.
"It's only three things gonna happen in Detroit, you either gonna sell or make cars, you gonna be a musician, or you gonna be on drugs." Dixon told Gilles Peterson in his first ever interview in 2007. Fortunately for us, he picked the middle option, following in the footsteps of his family – his grandfather owned a jazz club in Detroit, his father was also a musician, and the influence of classic soul and funk are amply evident in his own productions. To listen to his discography is to go on a journey of music education – the innovative way in which he incorporates samples into repeating, gritty MPC beats and his use of vocals and keys has laid the template for so much modern house and techno music.
Alongside Theo Parrish, Andres, Rick Wilhite and a few others, he is a prominent part of Detroit's second wave – the 90s artists who followed in the footsteps of techno pioneers like Juan Atkins and Jeff Mills, but forged a sound that blended gritty beats with samples referencing everything from church music to disco to hip-hop. Moodymann's own work, in particular, is littered with atmosphere, radio and vocal samples, an analog pastiche, making maximum use of the MPC's unique sound and then gradually morphing hip-hop techniques into full-blown dance music.
By taking a look at some of the artists he samples, you get a clear sense of the identity Moodymann stands for. It's a who's who of American and particularly Detroit music history – many of his tracks draw upon the work of legends such as Prince, Marvin Gaye, Roy Ayers, Donna Summer, Chic, Stevie Wonder, Curtis Mayfield, George Benson and several other household names. But it's not just the selections – the way he mixes them into the fabric of his own bass-driven beats and gives them new flavour has become a blueprint for innovative producers and redefined house music ever since.
After Silentintroduction, his first album that came out in 1997, he has created music at a prodigious rate, with over 10 studio albums and many other singles and remixes. He releases primarily on his own Mahogani Records and KDJ Records. He is also a member of 3 Chairs along with Theo Parrish and Rick Wilhite, an act I was lucky enough to catch a few years ago.
On stage, Moodymann's presence is as outspoken, effusive and fun as the productions he is known for, with his deft mixing often complemented by energetic declarations on the mic. In fact, more than a few club anthems of recent years sample Moodymann interviews or live shows, including Homework's I'm Into This and Oliver S – Doin' Ya Thang. Even the few public and press appearances add to the enigma surrounding him – of a man who wears his love for Detroit, black culture and having a good time on his sleeve; a man who has remained true to these things for decades and gained international recognition for his craft, despite his own home city and country's mainstream culture going a different way.
There are many things you could say to praise Moodymann's work, but perhaps the best way is to listen to one of his many seminal tracks and appreciate the MPC artistry, the authenticity and the absolute tap-your-foot-to-this-groove feeling that few can replicate. Back in 2010, asked what kinds of music he liked, Kenny Dixon Jr. inadvertently summed up how I and many others feel about Moodymann's tunes. "I prefer to like pretty good music," he said, "There is good and there's real good."