2017 marked the debut of Houghton Festival, an experience that will be etched in my heart forever. What was originally supposed to be a 24 hour rendezvous saw a spontaneous extension of plans where the music took control and the universe was kind in ways unknown making the Craig Richards spectacular, one for the books. Time surely flies and here I am spending yet another summer with 3 festivals under my belt, contemplating if I should revisit Houghton or experience something new altogether. However, with the electric buzz in the air amongst punters and industry professionals alike, all signs pointed towards Houghton to be the 'IT' gathering of the festival season. I am not usually one to say no when it comes to making a decision of spending a weekend listening to wholesome music; although the consequences of physiological deterioration after hitting your 30s makes me foresee the aftermath, which isn't pleasant. Using the magic mantra of 'Mind over Matter' (Trust me, it works everytime!) I left with two girlfriends on the Friday driving down the beautiful countryside en route Norfolk.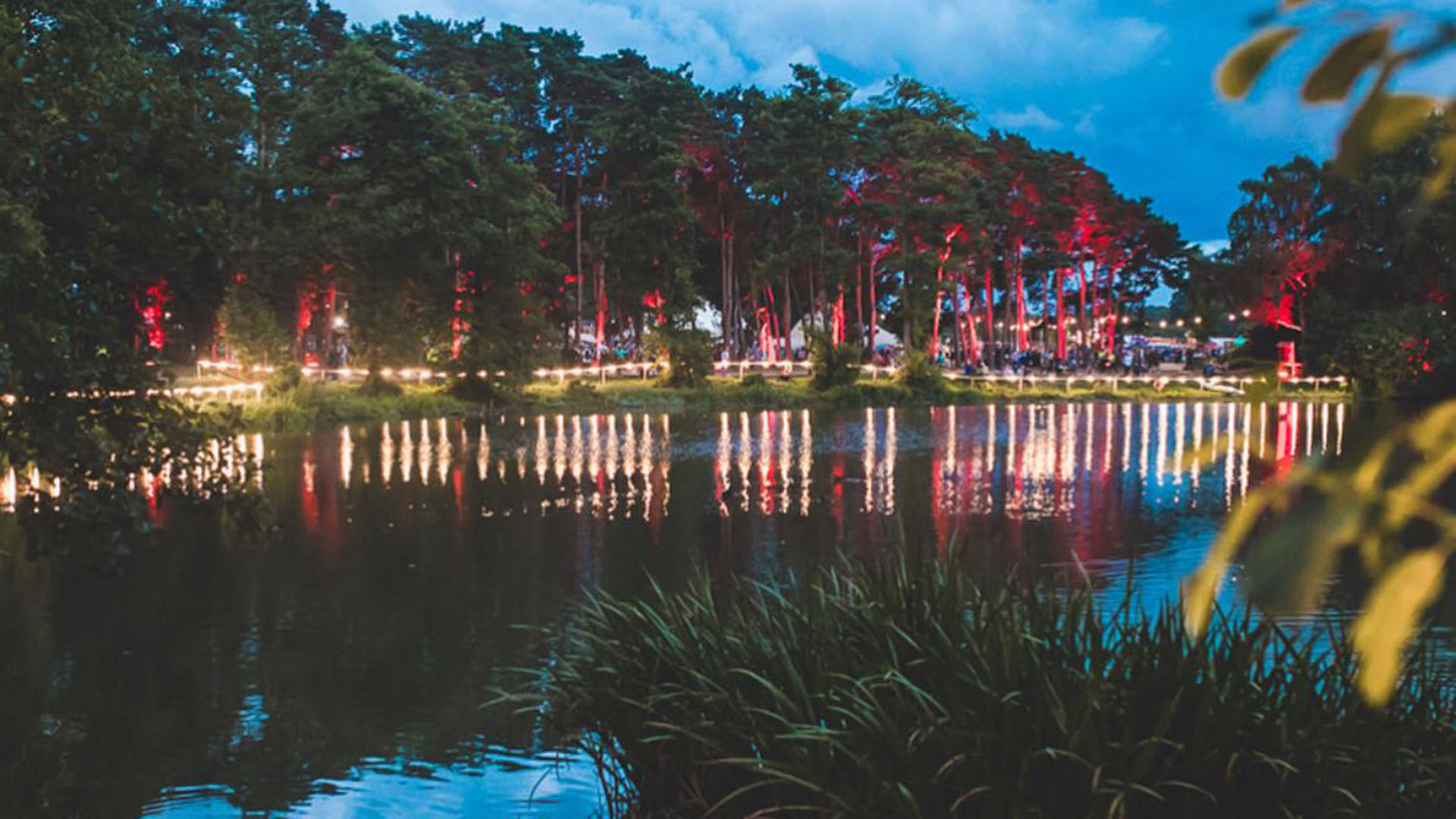 We arrived at the festival site around 4 PM and set off on a mission to find our friends so that we could park all our stuff in the tent and get crackin' on Day 1. Laying my hopes on FireChat gave away although you can't miss a bright neon orange jacket which helped us unite with the crew that became family for the weekend. A surreal feeling of déjà vu crept all over me as I eased into the familiarity of my surroundings and also developed a curiosity to explore the parts I hadn't last year. First stop was The Pavilion Stage to catch Ostgut Ton's Tama Sumo, who with her exceptional selector skills nailed her strong suit of bright, raw, slamming house; the positively upbeat selection definitely marked for a good start. I vividly remember my bare minimum attendance at Brilliant Corner's 'Giant Steps' last year, hence I promised myself that I would be more diligent and spend enough time immersing myself in the tent with the custom built sound system. Spending most of our time catching the likes of Reda, Eliphino and Antal, the minimal decor compromising of the moon globe lanterns and wooden panels enhanced the entire ambience giving it more of a fuzzy and homely vibe. Known for his marathon minimal techno sets 'Binh'  was my personal highlight of Day 1 who stripped it back with some quality records. Hopping around between The Warehouse and Magic Carpet catching the likes of Monolake, Roman Flügel and paying our due respects to Craig Richards, the travel exhaustion caught up to us thereby calling it a night by 3 AM.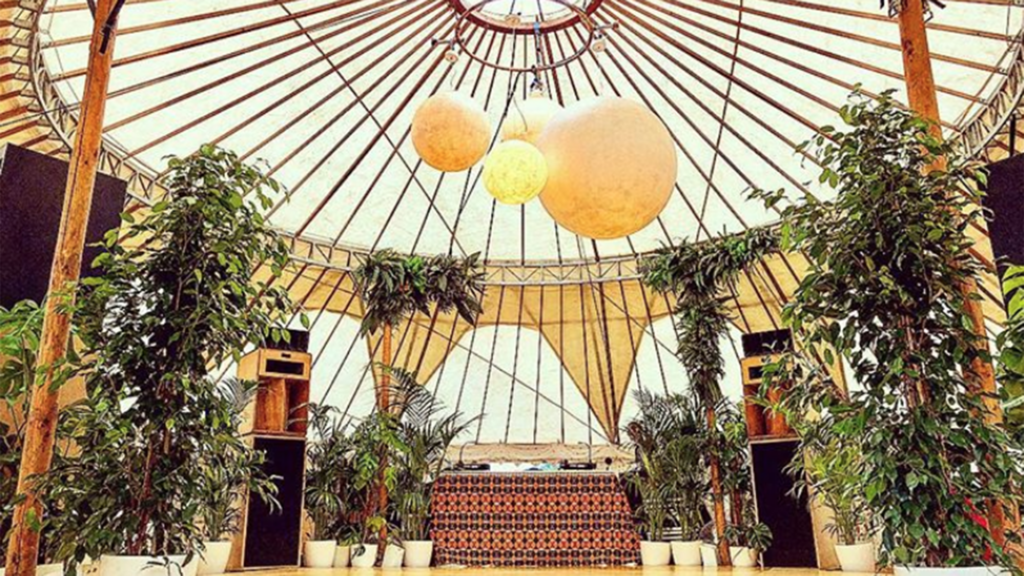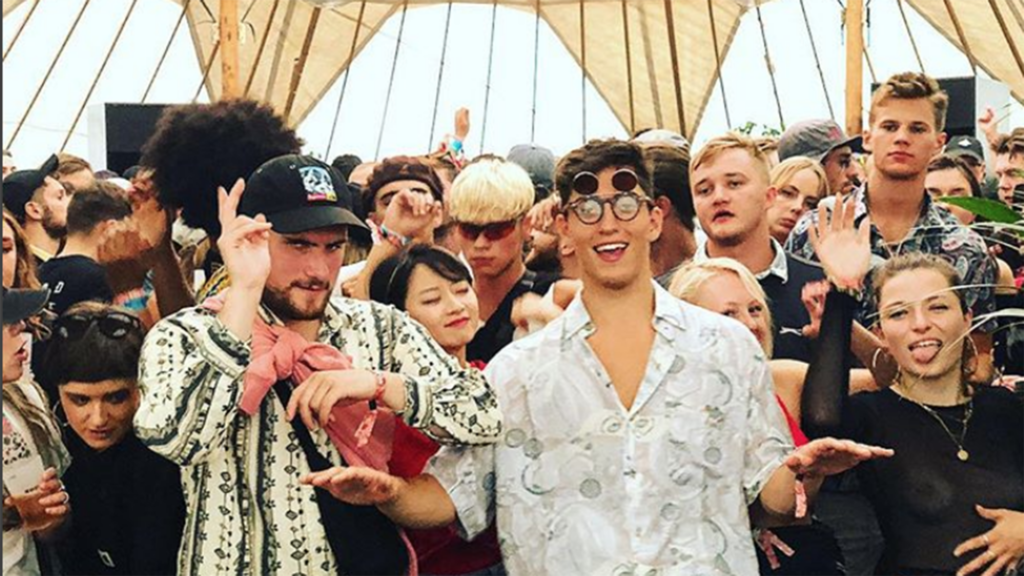 Rise and Shine! Day 2 saw the sun out in all it's glory as I sprung out of bed and eased into my morning with the Houghton Hall sculpture tour. My personal favourite was James Turrell's Skyspace, a proportioned chamber with an aperture in the ceiling open to the sky; quite ideal for a daydreamer like me.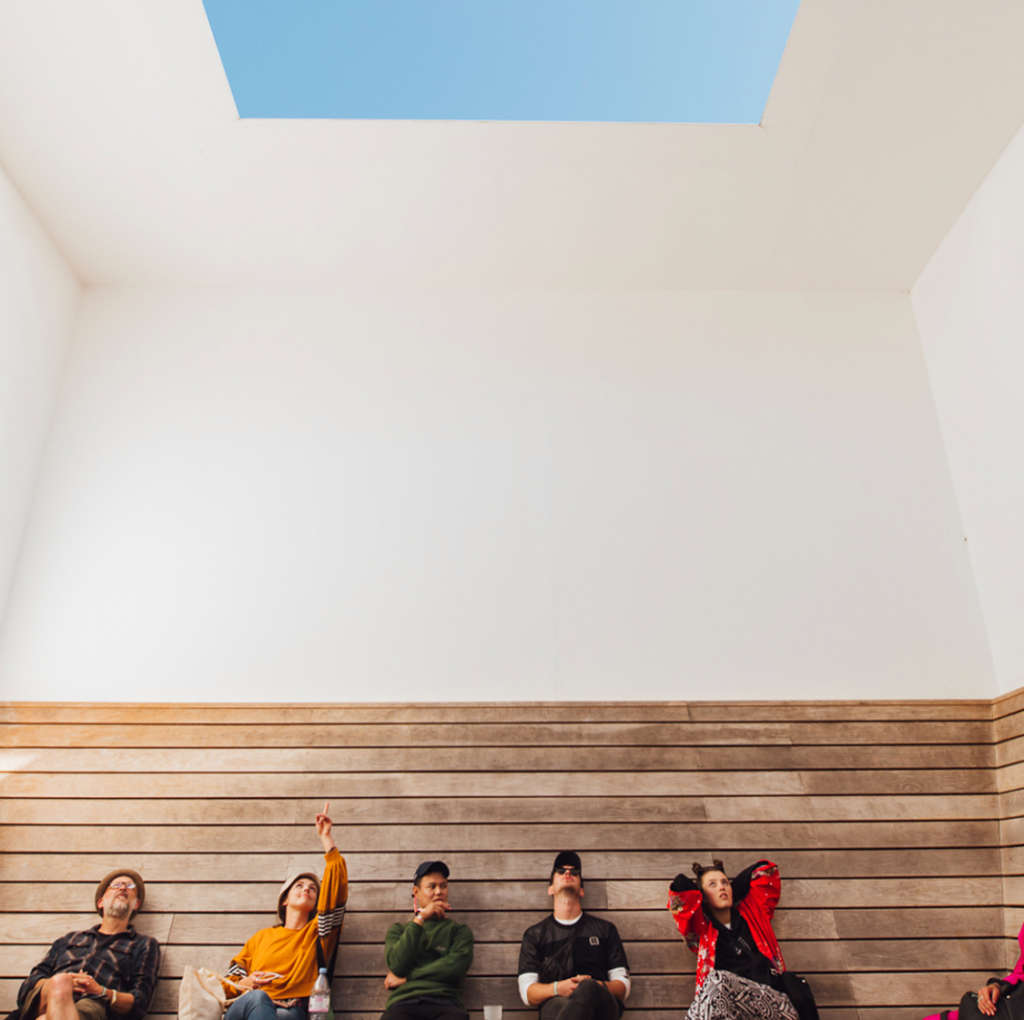 Trevino's was such a beautiful addition to the festival where I saw myself getting stuck into Jason Wynters set who played such a diverse spectrum as compared to his house and techno set on Day 1 at The Clearing.  Trevino's also played host to a bunch of pop up record shops, Wynter's Cafe Artum being one of them and also the official merchandise shop for the festival which was situated just behind the DJ console. Getting our mojo on, I couldn't miss Saoirse third time this summer now, could I? It's fairly easy to gear up your mates towards a set when you know an artist won't disappoint, I could sense the eagerness in their eyes as we walked out to The Clearing for an afternoon sesh with Shanti Celeste B2B Saoirse, who share such a good camaraderie. We bounced our way into the evening and towards the Derren Smart stage where we spent a major chunk of our time grooving to the tunes of Horse Meat Disco and having no clue that a belter of a set awaits us in the form of Joy Orbison. 'How does he do it? Where do you find such tunes?' were some of the frequent questions you could hear me asking the entire weekend. I am always in awe of artists who seamlessly mix across genres and know how to capture the pulse of the audience. Music Festivals can be rather overwhelming as there is so much to grasp in so little time, which usually leads to people hopping around and trying to get a bit of everything. Whereas on the other hand you have me, someone who strongly believes in making choices and maybe seeing a few less acts but definitely myself in the journey. When you're up on a wooden log peaking at 9:30 PM, knowing that your night has only just started after an overly proactive day but your energy knows no bounds, you know you're in for a sweet ride.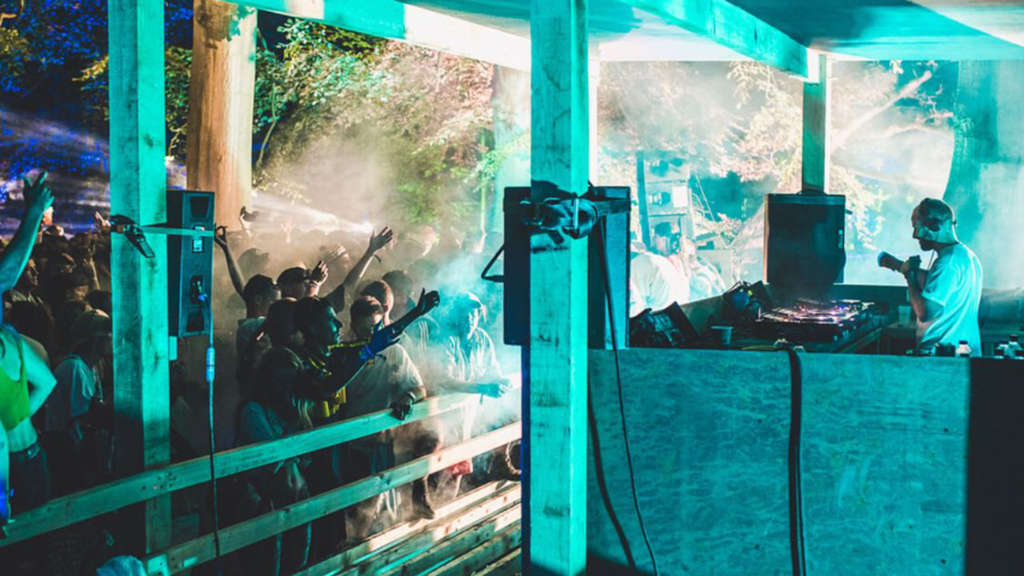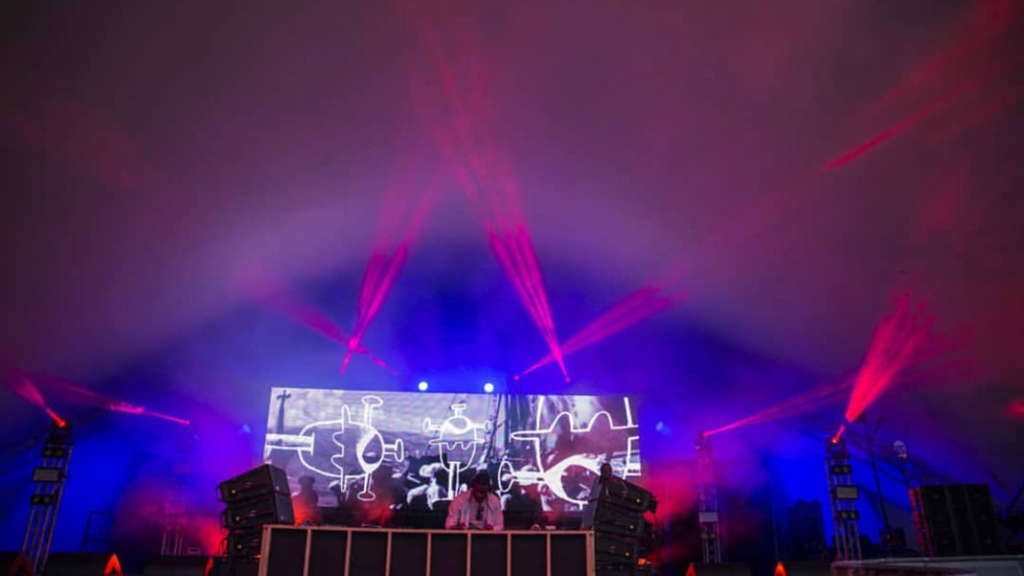 Somehow I didn't foresee myself at The Warehouse Stage catching Subb-an but I was so happy to reignite a part of me that was really into his music 7-8 years ago. He made me realise that even though one transitions across genres delving and exploring into newer sounds doesn't mean the acts that knew how to bring it back then, stopped doing so. A master of mystery and relentless seeker, Nicolas Lutz has a  knack for unearthing precious gemstones – for immediate exploitation. I often describe minimal house as 'dance and chat' music, where you can see yourself dancing yet holding conversations with friends old and new. By that time I was smiles galore and befriending some incredible people on the dancefloor, one of my most favourite things to do at a festival.  Holding a soft spot in my heart for Jonnie Wilkes, Optimo were straight up fire! This was the golden hour when energies were high and I was working out the math as to how in my right mind am I going to last it out until Margaret Dygas? Whoever worked on the set timings has done an absolutely fabulous job, it's a given that man like Seth Troxler is going to smash it during a 4-8 AM slot. At some point, my body was giving in and I saw myself passing out whilst sat at the back of the tent. I tried my best to power through, but had to bid adieu to Margaret Dygas for some much needed sleep.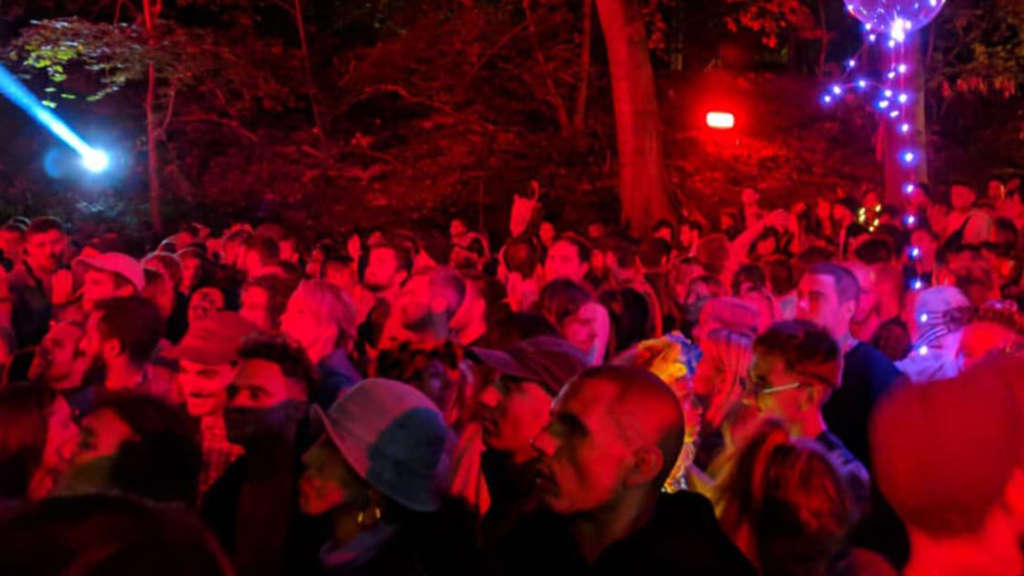 8 hours later and a fairly late start into Day 3, saw us spend most of our day soaking in the live music at the Derren Smart Stage and chilling by the lake creating an imaginary world of our own. Ethiopian jazz musician and arranger Mulatu Astatke blessed us with touches of funky wah-wah synths, rolling saxophones, ethereal flutes, and the relentless drive of Afro-Cuban rhythms. Ben UFO being relentless as always left us with no choice but to pull up our socks and top up on the energy as he dropped tunes with so many elements and layers interwoven into each other. I was a bit gutted to have missed Andrew Weatherall at Tantrum but we mystically ended up catching his set w/ Sean Johnston under the moniker 'A Love from Outer Space' at The Old Gramaphone. can beat some post punk chuggy goodness on a Sunday night! Not keeping the best track of time, we missed on Ivan Smagghe and Vladimir Ivkovic which gradually led to all the stages shutting down one after the other. After holding a 24 hour license, shutting the doors at 2:30 AM on the last night was a considerable shout indeed, much needed rest awaited all of us.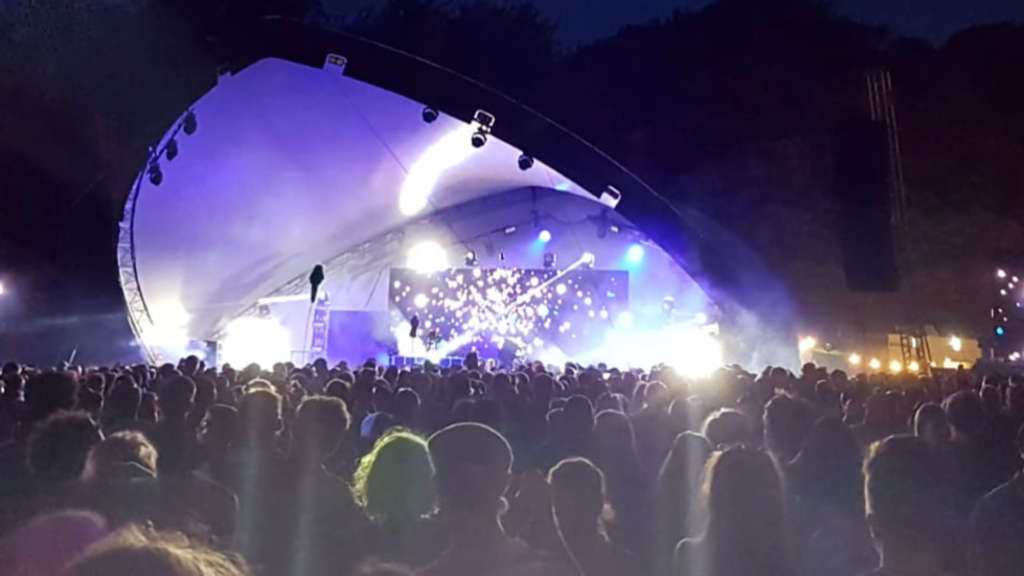 Houghton, you were inspirational. The simplicity in the production and attention to detail is absolute proof to the minimalist philosophy of 'Less is More.' The mammoth line up lived up to every inch of it's expectation with mind boggling music heard all weekend. After a point it didn't even matter if you were following set timings or not, every stage had it going off. I don't know how you do it Craig Richards, but I hope someday I get the privilege and opportunity to learn under your wings as there is no greater feeling than contributing to the higher cause of music which I intend to serve as my duty until my very last breath.
See you same time, next year.