I have been staring at a blank screen for a while before writing this piece because I can't even process my thoughts and feelings into words about the weekend that was Houghton Festival. I was in two minds about attending the Festival, the ageist that I am, I was a bit apprehensive to make the travel up to Norfolk and also the fact that I was almost broke towards the end of my UK travels. However, when you have Craig Richards curating the line up and 2017 being the first year of the festival, you know it's going to be special. So I set off with two of my friends on a Saturday afternoon without having an iota of a clue what's coming for us!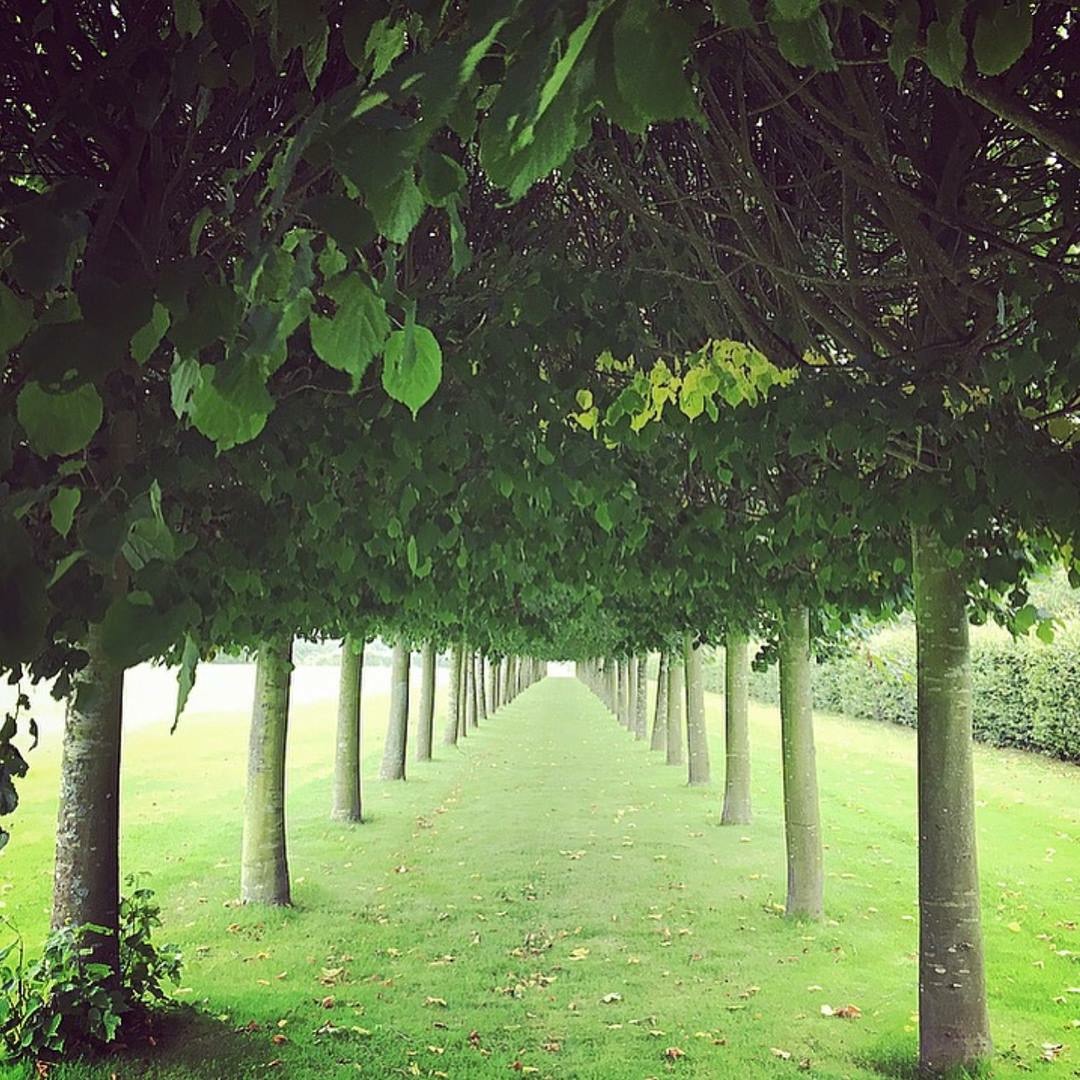 Before I share my festival experience, HOUGHTON is an arts and music festival curated by Craig Richards and produced by Gottwood. For those you who aren't aware about Gottwood, it is a mystical little party hidden in the middle of the woods. Having been nominated for the UK Festival awards since 2010, Gottwood is an independent, boutique and very intimate underground music festival that takes place in North Wales. Craig Richards is a visual artist, producer, record collector, gentleman of the night and mind altering selector. A disc jockey who refuses to be restricted by genre, his sets range from dub reggae, soul and disco to the finest house and techno. When two power houses get together and you have an exquisite venue which is a Palladian House built for Sir Robert Walpole in 1720s, HOUGHTON took place in the garden/woods area that surrounded the museum. If you goto the HOUGHTON website, there is quote by Craig Richards stating, "Some while ago now Gottwood approached me to curate a new gathering in Norfolk. I've always seen myself as more of a collector than a curator. I'm also much more of an artist than an organiser. I made it clear that the people invited would be chosen on merit. All will be chefs not waiters. All are artists whose talent I value immensely. It is my ​intention​ that the festival represents the very best in electronic music and those performing are closest to my ​heart​ and record box."  And boy did he get the line up spot on! The curation was a sheer reflection of his knowledge and love for music, it showcased his taste and reaffirmed that is brilliantly amazing at what he does.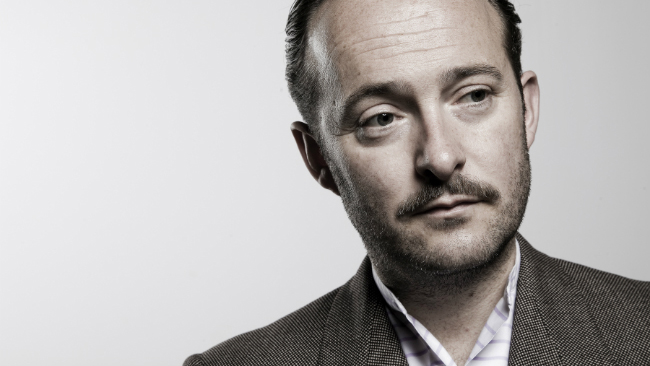 As soon as I got to the venue, I was completely mesmerised with the vast pastures of green land and tall soaring trees that looked so well groomed yet natural. Our initial plan was just to attend one night of the festival and return the next day, but we ended up powering through until Monday (I'll get to that part later). Our evening started perfectly well with Adrian Sherwood at The Derren Smart Stage who eased us in with some reggae. This was followed by a little tour of the festival site which was unbelievably breath-taking. The trees were lit up at night with red, green and blue lights, and a bunch of stages were surrounded around a lake which became the perfect spot to unwind and re-fuel your energy. Making our way back to the same stage there couldn't have been a more perfect start to our night as the amazingly talented Nicolas Jaar played a 2 hour breath-taking set. It is incredible how an artist can mix so many genres, so effortlessly to create an out of the box experience whether it be a LIVE or DJ set. The highlight of the evening was when an ice-cream truck made it's way through the crowd and parked itself right in front of the stage giving out free spoons of ice-cream to everyone. That made my heart melt. Another highlight would be this beautiful South American tune that he dropped in the middle of his set that definitely reaffirmed at how effortless he is at his craft.
I have been blessed to see Nicolas Jaar three times but reliving this moment all over again was absolutely priceless. Next up, we hit this stage called 'Quarry' that hosted the likes of artists such as Move D, Ralph Lawson, Calibre, Ben UFO, Joy Orbison, Mr. Scruff, Andrew Weatherall & Optimo. The act that we caught there was Andrew Weatherall who definitely surprised us with some electro, post punk, post rock and techno. For all the disco and house music lovers 'The Magic Carpet' was the place to be. The joy of discovering new acts always brings me immense satisfaction and I was blown away by Gideön who apart from being a music curator and DJ is also one half of the creative duo Block 9 who specialise in radical set and environmental design. It was also my first time catching Nightmares on Wax who infected the airwaves with sweet vocals, lush melodies, infectious rhythms, blues infused time signatures with synth lines and the inherent fusion of relaxed dub, hip hop and Balearic melodies. Inspired by the old and evolving it into something new, Nightmares on Wax was the perfect end to the The Magic Carpet Stage where you could see nothing but smiles on everyone's faces.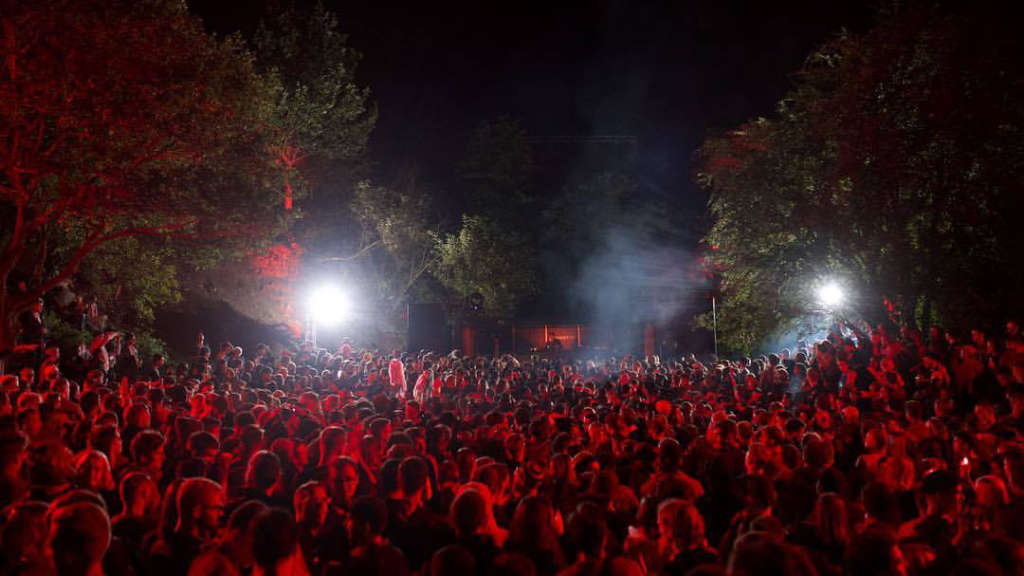 Although 'The Pavilion' and the secret after party stage – Terminus was where it was at. I can't really describe it in words but I'm just going to leave this here: An 8 hour B2B with Ricardo Villalobos and Craig Richards. I think that justifies the amazing marathon that carried on until 11 AM in the morning. While all the stages were shutting down, things were just getting started at the secret stage in the middle of the woods, with a 200-300 person capacity as we made our way into the final day of the festival.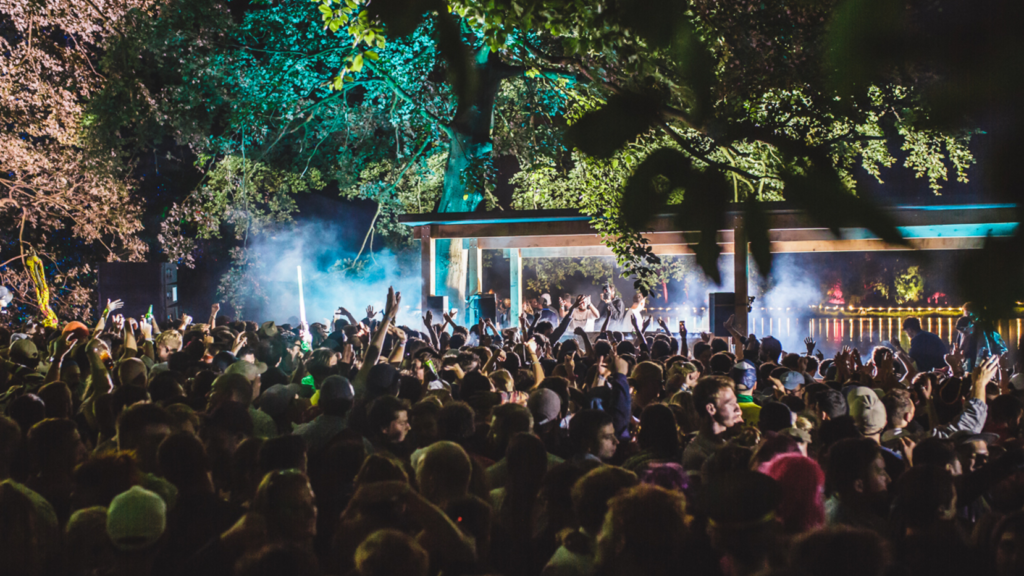 With no tent to stay, we crashed on a wooden pallette, followed by a quick sauna, followed by a few more hours of crashing on the grass until it was time to witness some Seth Troxler magic. Cobblestone Jazz (LIVE) known for the improvisational jazz techno were spontaneous in their method attacking all the buttons, knobs and faders they can handle, yelling out the changes, filtering and looping on the fly. But The Pavilion sucked us back in as we caught Gerd Janson followed by Roman Flugel and somehow got stuck there as we were taken on a beautiful musical journey. This brought us to the end of the festival and if I had to sum up my HOUGHTON experience in a few lines, it would be as below:
An unbelievable sound system

Spectacular weather
Classic production – simple, raw yet elegant
A mature crowd who truly understand their music. The vibe was incredible to say the least

Non-stop music and top notch sets. The music carried on from Friday all the way to Monday 4 AM. Also I doubt any of the sets exceeded 130 BPM, just the way I like it!

The man who ran naked around the festival site until he was tackled by the security. Props to him though for being such a trooper.

The kind-hearted souls who let us sleep in their tent on Sunday morning. We were frozen and had no clue what we would have done if they hadn't come to our rescue.

The secret after party stage that was actually a well kept secret!

There was absolutely no network at any part of the festival which I think was so refreshing as people were cut out from all forms of social media. There is a group on Facebook known as identification of music which was going absolutely off with people posting videos and asking for track IDs as no one could use Shazam.

When someone told us while we waited in the pizza queue that a couple got engaged and the proposal took place by the lake  <3

Man like Craig Richard's involvement in the festival to make sure every aspect of it was on point. You won't find many artists investing so much time in every tiny detail and this reflected in the outcome of the event.

The impeccable sound and set up at the Brilliant Corners Stage.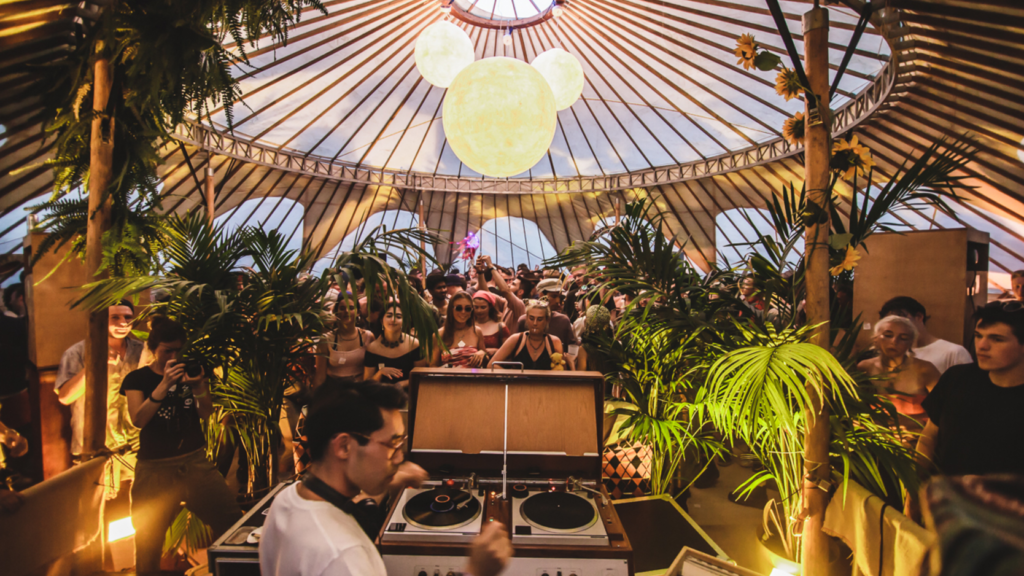 On the whole it was a thoroughly enriching and inspiring experience. Attending this festival opened my eyes and made me realise the long road ahead in my music career to replicate and deliver this to our audience in India so they can get a glimpse into the amazing talent out there in the world. Yes, our scene is growing but we have such a long way to go that such musical experiences must be witnessed. If any of you are around in the UK during summer next year, this one is a no miss. Houghton was the perfect ending to our festival run this summer. Craig Richards, the team at Gottwood & Do Different – We salute you!