Most groovy house aficionados have danced to the tunes of 2020 Vision Records, whether they know it or not. One of the most prestigious and charted labels to come out of Leeds in the UK, 2020 Vision has been around for a while, defining tastes and pushing boundaries. Over the years, artists as iconic as Crazy P, DJ T, Motor City Drum Ensemble, Huxley, Maya Jane Coles and countless others have released music on the imprint.
One of the crucial artists on the 2020 roster happens to be label manager and curator Bobby Pleasure. A regular on the scene, Bobby's sets for Rinse FM, Feel My Bicep and Data Transmission showcase a refreshing, contemporary and rhythmic take on house music.
Recently, he launched Needs, a not-for-profit label and collective whose first release features music from Pleasure himself as well as Hubie Davison, Johannes Albert and DJ Swagger. What sets Needs apart from regular labels is both the sheer quality of the artists and the commitment to a larger cause. Their core message is one that every dance music lover, including us at WAVLNGTH, can get behind: "We believe in people. The concept of the label is to use music as a medium to spread love, unity and the idea of giving back. Promoting harmony and togetherness rather than isolation and estrangement, each release and accompanying event will act as a support stream to various issues within society"
We recently caught up with Bobby Pleasure to ask him a few questions about the new endeavour and music in general.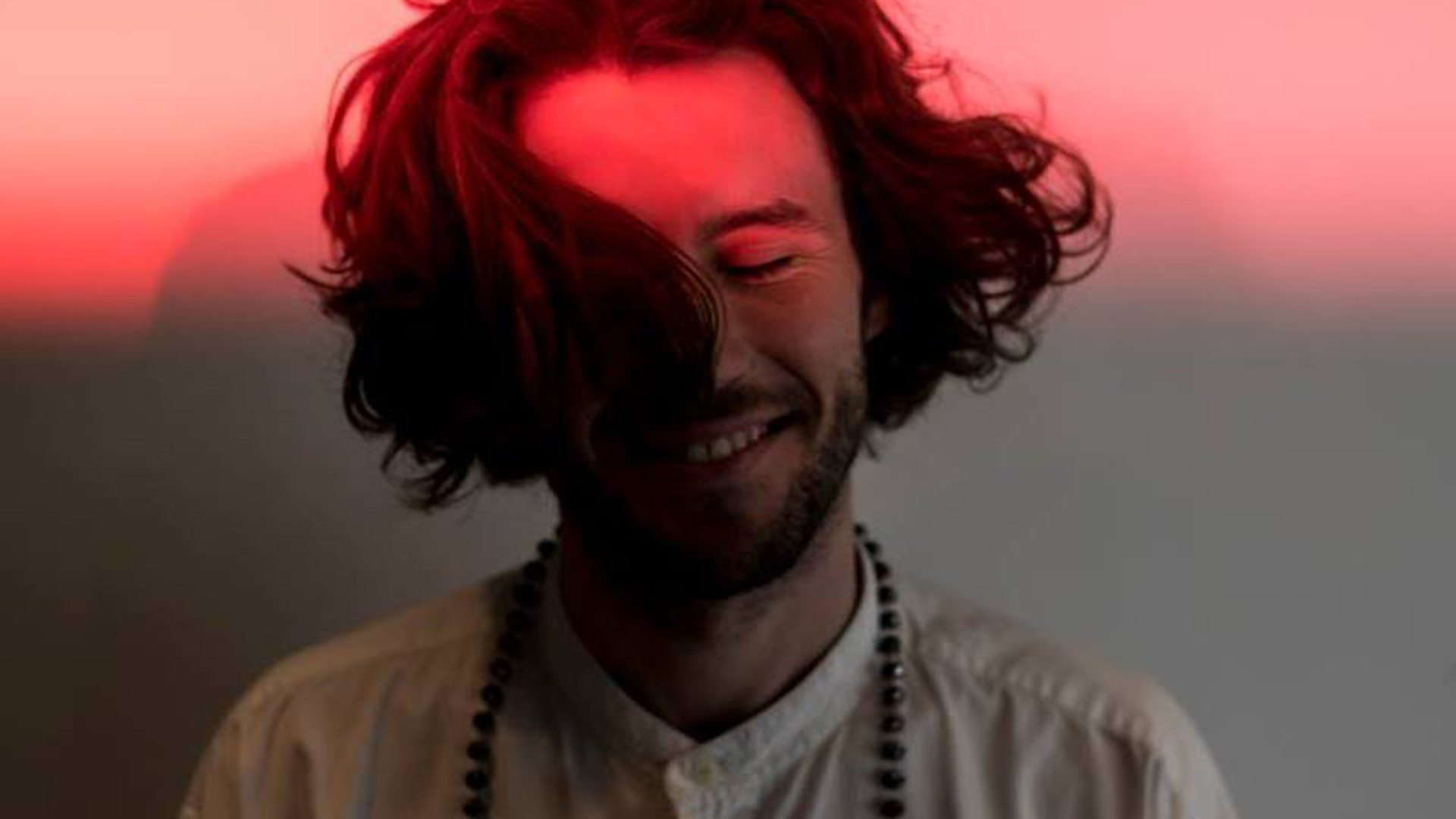 What got you involved with electronic music? Could you share with us your first experience with electronic music?
Music was a big part of my life from a young age, but I would say my first experience with electronic music specifically was UK garage. This was when I was around 14 years old and well before I was old enough to go to clubs. I would be given these mysterious tapes and CD's by the older kids in school and I just loved them in a very pure and naive way. I fell in love with the grooves & vocals, and tracks like MJ Cole – Sincere and Wookie – Battle are still very important to me now. The next step in my love for dance music came when I went to Ibiza when I was 18. This was when I discovered house music and club culture and I would say this is when the real love affair started. It was at this point when I became obsessive about dance music and its history.
2020 Vision has carved itself to be one of the most respected electronic music labels. What do you admire most about Ralph Lawson and his vision behind the label?
20/20 Vision is now over 20 years old, and until you work in the music industry you don't really understand how amazing an accomplishment that is. In the last 10 years alone we've seen some of the biggest shifts in how we consume music. From the so called 'death' of vinyl & switch to mp3, to the 'death' of mp3 and switch to streaming, and finally back to the resurgence of vinyl. Any label that evolves and manages to survive all that deserves the upmost respect. I'm not just saying that because I work for them, I've only been there for 4 years so there is a long period of time before I was there. This coupled with the fact that I discover killer music from the back catalogue which I didn't know about every week, and I can honestly say I am so proud to be able to say I have played a part in the labels illustrious history. I'm also deeply grateful to Ralph Lawson and Andy Whittaker for giving me the opportunity, and to everyone who has helped me along the way.
Whats the 2020 Vision release that is closest to your heart?
Thats a good question! I would have to say it would be Christian Loffler – York. This was my first vinyl release when I started at 20/20. And it was also something that I A&R'd myself. It's one of the biggest selling 20/20 releases of the last 5 years and I'm really proud of that. It's a great record and it was a good start.
In your opinion, what does it take to be a successful label manager?
I do a lot more at the label than just label manage, so my time has to be split between a lot of roles. However for label managing I would say you need to be organised and analytical. It's about being super aware of what areas the label is doing well and what is not. For example: What is working on Spotify? What is selling on iTunes? What parts of the world are you selling most digital tracks? What style of music is selling well on vinyl? How can we creatively represent our back catalogue to increase sales? Which type of PR is most effective? How can we distribute our music most creatively and cost effectively? These are just some of many questions you need to be asking yourself constantly and analysing the data to find a solution. This coupled also with making sure that all releases are set up correctly and with plenty of time so we can promote each one properly, and ensure that everyone that needs to know about it does. It's kind of an endless job and one that you could constantly be working on.
You do a lot of things apart from 2020 Vision, could you share with us a day in the life of Bobby Pleasure?
In this industry I have found that you sometimes have to wear a few hats in order to survive. Especially if you're living in an expensive city like London. Underground dance music isn't always the most lucrative industry and is more something we do for the love. So as well as 20/20, I also DJ regularly, run my own label 'needs' and produce music. A lot of my time involves listening to music and also making music, so I basically i spend about 14 hours a day on my laptop!
What inspired you to start the Needs label? What are your future plans for Needs?
Starting my own label has been a dream of mine for many years. I've been close on a few occasions but timing-wise it just hasn't been right. Then in the last 12 months the idea of trying to make the world a better place has become more and more important to me. Almost an obsession. I now believe it is so important for us as a human race to work together to make things better. We need to look after each other and the people who are most struggling more than ever. Music is the only thing I know, so I decided if could somehow marry the two; i.e use the medium of music to spread the message of unity and togetherness, then that could be a truly beautiful thing. I then decided to start needs, a nonprofit record label where the profits from each record will go to different charities. The first one just came out and the profits will go to the mental health charity – Mind.
BUY NEEDS 001: https://www.juno.co.uk/products/hubie-davison-johannes-albert-dj-needs-001/655756-01/
You've recently released your first record on NEEDS. What made you associate with the artists who are a part of the release? What's the general theme and vibe of the record?
When I decided to start needs I contacted a lot of artists that I love, explained the concept to them and asked them if they would like to donate a song to us. I then started to get replies and people began to send music and it just went from there really. I then organised the music I was sent into releases and we now have the first 4 or 5 records lined up. In terms of the musical theme it's quite loose to be honest. I have a very eclectic taste when it comes to music and I really believe there is only two types of music; good and bad. I try to sign things which i think will still sound great in 20 years time. I suppose naturally it's stuff that I would listen to or play when I DJ, which is mostly leftfield house, disco, techno etc. The weird & wonderful which touches you in the mind, body and soul.
In your opinion, who are some up and coming acts that the electronic music industry need to watch out for?
To be honest there are so many great acts coming up at the moment so this is a really difficult question. But i will name you a few based purely on my knowledge and taste.
DOKTA – a new artist we recently signed to 20/20 Vision. One of the best producers I've come across and I'm really happy hat he signed for 20/20. He has an album coming up early next and it's really special. Keep an eye out!
Hubie Davison – a young guy from Ireland who has talent in abundance. He first appeared on Midlands Re-Graded label with the massive summer anthem 'Sanctified'. I'm really excited to have him on the first needs record.
Leonidas – one of the most talented people I've come across recently. What this guy doesn't know about dance music isn't worth knowing and his production skills are next level. Keep you're ear out.
Adam Curtain – a good friend of mine who just launched his record label Trouble Maker. Going from strength to strength as a DJ producer and I expect to see him blow up in the next couple of years. We also have a project coming out together later this year.
Oli Silva – London based DJ / producer who recently signed to Craig Richards' Nothing Special label. Talent in abundance and a beautiful personality to go with it.
Itchy Rich – another good friend who for me is a cornerstone of the London scene. Amazing person, producer and DJ. Check him out.
Hatterman – fantastic DJ and producer who is about to blow up in a big way. His EP on Trouble Maker this summer has been one of my favourite releases of the year.
Pursuing a career in the music industry can help one grow and learn a lot about themselves. In the x number of years you've been pursuing music as a career path what is it that you have learnt about yourself as an individual?
Wow, some really great questions here!! During my time in the industry there's been a lot of changes. Different music styles have come into fashion, labels and artists have risen and fallen, clubs have opened and closed, and music platforms and mediums have existed, evolved and died. But the thing i have learnt through all this, is that form is temporary & class is permanent. I have also learnt that the candle that burns half as bright, often burns twice as long. Don't worry so much if you're not exactly where you want to be. The road is long and it's all about constantly learning and developing. Refining what to do and being the best you can possibly be. Defining yourself via every experience you encounter. Try not to follow trends and stay true to yourself and what you love. Be inspired by anything & everything and turn it into your own ideas. Be creative. Be You.
Listen to Bobby Pleasure's exclusive mix for WAVLNGTH below. He will also be performing at GOAT Festival 2018 in GOA which takes place on 26-27-28 January.