This is the first time we are bringing an international artist who is of British-Indian ethnicity. I can't even imagine the excitement and nerves as she makes her first visit to the motherland which makes this tour a really special one for us. Anu (which is also the name of my aunt who is my strength) shares another connect apart from being an Indian and that is she used to work for the label Rhythm Section. I have vivid memories of Bradley Zero's India Tour especially the Mumbai leg which was so so special. Branching out into a full time touring DJ and illustrator, ahead of her debut India tour we reached out to some of her peers and colleagues to participate in our photo Story. Here is what some of them had to say…
Anu was a turning point for Rhythm Section, she brought an incredible energy and shook things up for the better. A long time enthusiast and front row dancer, it's great to see her settling in behind the decks and taking her message far and wide!
I first met Anu in the basement of 
Rye Wax
 when she was interviewing me to join the 
Rhythm Section
 team, I was so nervous and in order to help me chill out she went on to tell me a story about how her friend couldn't sit down the plane because she had too many mosquito bites on her bum. This marked the beginning of our friendship and it was pretty sick working with someone whose musical preferences leaned towards the darker side within a label whose so associated with the happier sound of house. It has been amazing to see her grow as a DJ even within the short space of time that I've known her over the past 2 years – considering she has been on the scene for 6 years and she will always be an inspiration to me, whether thats speaking out about things that matter or just having a sick ear for tasty tunes. I'm just so incredibly proud of how her career as an illustrator, a talented DJ, selector and one of my favourite humans. I look forward to hanging out with her at many more shows to come!
I chose this picture because Anu and Louis spent ages laughing about how this pic is sooooo me.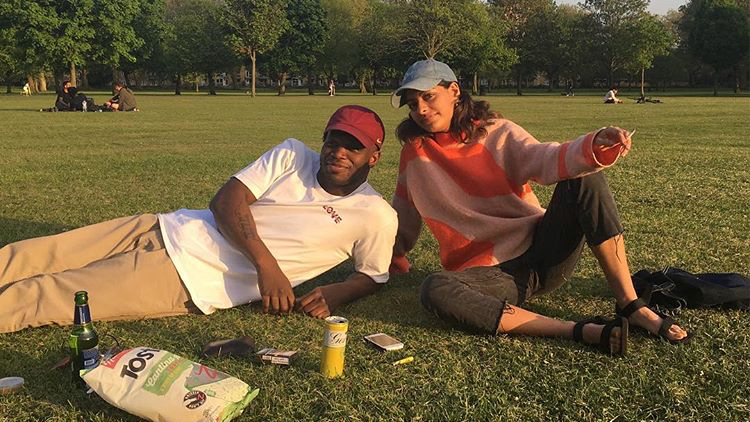 I've known Anu for a few years now,  we bonded over a love of  gardening, Blood Orange and snacks. I work with Anu on our open decks nights aimed at giving a platform to young people who don't have access to DJ equipment and a couple of other projects in the works. Since  I've known Anu she's continued to grow as DJ, Illustrator and as a person. Her knowledge and passion for music on anything from Bollywood disco to pummelling techno is incredible. Her creativity and desire to explore the new and unearth the old is what makes her one of the most exciting DJ's. Her NTS special on Yellow Magic Orchestra members is an articulate informative journey showcasing rarities from the Japanese sensations vast discography and a perfect example of how much she knows her shit.
It's really inspiring that someone can be as talented in two areas.  Anu's illustration work tells you all you need to know about her, it's funny,  weird and cool. I guess Anu's pretty unique as very few DJ's or even musicians have their own visual identity as well a sound. It's empowering seeing a friend rise through the ranks in a white male dominated industry without compromise on her sound or vision.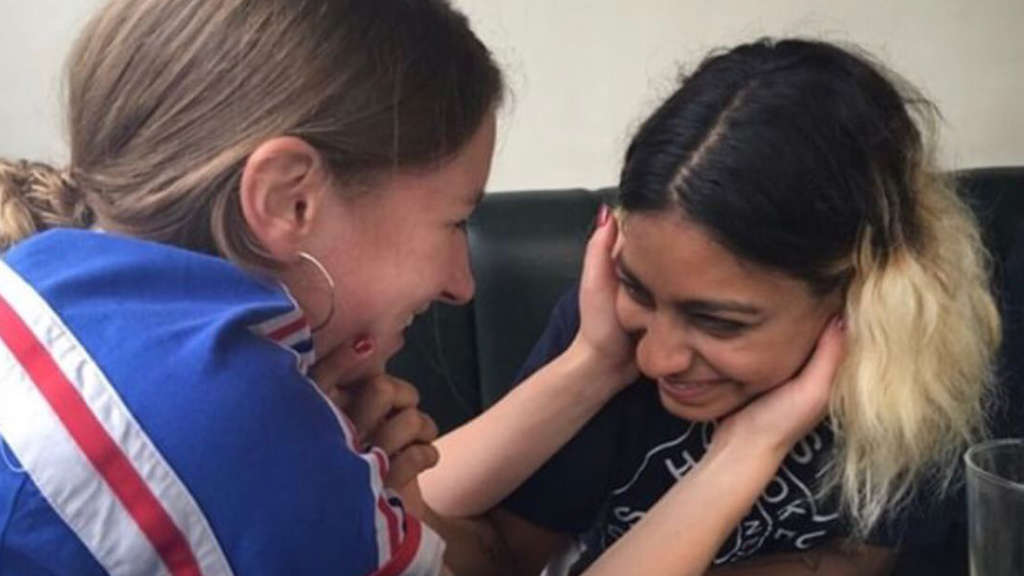 "When Anu and I first met, there was a real affinity between us and I knew we were going to be great friends straight away. As a DJ she is one of the most inspiring and talented people I know. She's passionate about pushing for change in the industry and supporting women and POCs, while her selections and her sets speak for themselves and stand her aside from most other DJs around at the moment. It's true, no anu no party. When it came to my own DJ pursuits, she inspired me to completely do me and I'll always be grateful to her for that."
Catch Anu perform at the below dates for NTS X WAVLNGTH's 1st Collab Tour
25th October – Above The Habitat, Khar
26th October – Foxtrot, Bangalore
27th October – Auro, New Delhi