Aneesha had a little chat with Pune lads Yash (Scarr) and Sachin (Haen) who besides producing independently have got together to release their first EP together titled ' Moved' via Silk Music. 
Congratulations on the release of the 1st EP! Can you both introduce yourselves with one fun fact?
Thank you very much! Congratulations on the BBC Sounds Asia Residency. It's an incredible achievement and a testament to your hustle!
Yash: Hey, I'm Yash and I go by the moniker of 'Scarr.'  I dropped out of grad school to pursue music full time, some people call me stupid but this is what I love so I'm least bothered about it. XD
Sachin: I'm Sachin and I produce music as 'HAEN' (Pronounced like Rain). I'm currently based out of Pune. When I was a child, I used to listen to Daler Mehndi or Blue whilst trying to fall asleep. And yes, I still wonder why Daler Mehndi of all people and wouldn't label him as essential bedtime music haha 😛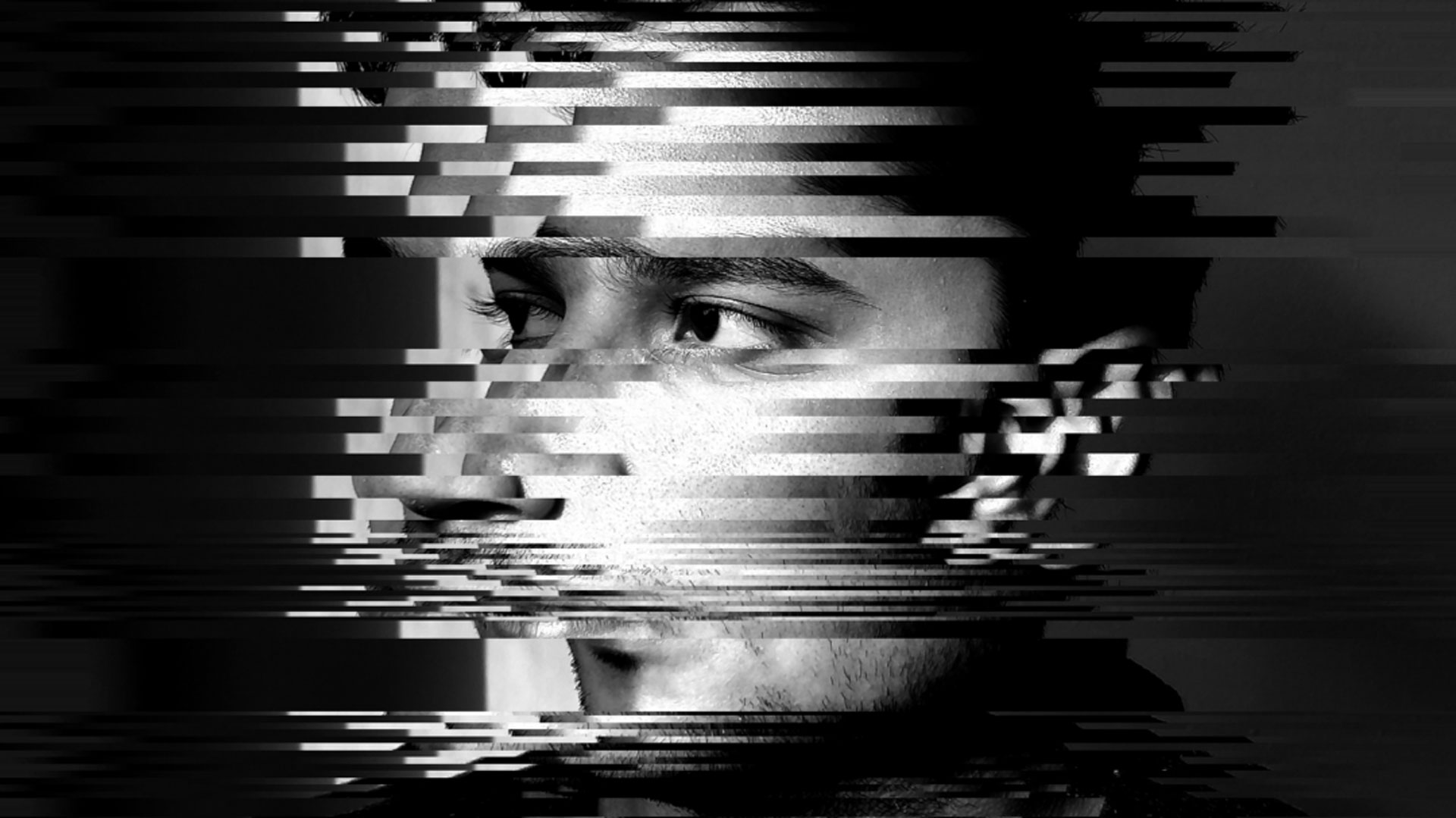 So, where do your musical influences stem from?
Yash: There was always music being played in our household when I was little. I got hooked on all the Bollywood classics my dad used to play on a little tape recorder. My mother's love for instruments got me learning the piano by the time I was 7. I didn't really enjoy it to be honest, but then I branched out to learn the guitar as well, and I'm extremely glad I did, as some of what I've learnt over the years found it's way into the EP too 😉
My elder brother introduced me to electronic music when I was 13. DJ performances blew my mind, developed my curiosity and led to me taking DJ classes. This got me further exploring the music scene, and in turn, music production. I've produced a fair few genres before I settled on my current one. It's been a journey of many ups and downs, but I love the process dearly. It's become an escape from everyday work and the problems/difficulties that come with it.

Sachin: I was brought up by my mother & my aunt, both of whom were extremely passionate about music, and about art in general. I used to sing too, and my aunt, an accomplished Hindustani Classical vocalist, trained me during my early years. However, patiently learning something over a long period of time has never been one of my strengths. After giving up on learning Hindustani Classical music, I went through a rap & alternative rock phase, with Eminem, 50 Cent, Linkin Park, Bullet For My Valentine, Switchfoot, Snow Patrol & many other similar artists keeping me company during my early high school years.
Electronic music found me through the likes of Deadmau5 and Eric Prydz whilst studying for my 12th board exams in boarding school. The depth, variety & energy found within Electronic Dance Music was incredible. This kind of music became a drug, capable of inducing euphoria. During university in Manchester, after watching a ton of DJs & festivals (online & live), I started DJing with a friend of mine, and a year later, after performing completely sober for hundreds of people in a packed warehouse, I realised that this, producing & performing electronic dance music, is what I wanted to do for the rest of my life. I've never looked back.
Over the course of the years since then, my preferences have diversified and become more expansive, thanks to the many friends & mentors I've found along the way. Now, it feels like I'm finally coming full circle, going back to the music I used to love and learning to incorporate the emotions & character present there into my own electronic music.
Getting the opportunity to release your 1st EP with an international label is definitely commendable. How did Silk Music come about?
Yash: It's an incredible feeling! I've been releasing music independently for about a year now, which has been real good. But I've always been fascinated by how a Record Label works/functions/builds relations with artists and I've always wanted to get an EP released via a great label. Silk Music being our first home for our debut EP is an incredible honour!

Sachin: I agree! It's a milestone achievement for us. I've released music independently as well, but I've always had a few target labels in mind. Once we finished the EP, we knew we were onto something special here. We wanted to make sure our music reached as many sets of ears as possible, but at the same time, we wanted to use our music to build more connections within the industry. So we did a lot of research, and started sending out emails to labels we felt fit our criteria, as well as labels we wish to work with in the future. Just because a label predominantly releases a certain genre, doesn't mean we wouldn't be able to capture their attention with something different.
After a few weeks of waiting, and few hopeful responses, we finally heard from Silk Music, one of our main targets. They loved everything about the EP, and didn't want to change or tweak anything, and we were delighted! It's a huge honour when your work is recognised by people who have worked for many years with so many incredible talents before you. As such, we are quite proud of our association with Silk Music, and humbled as well, as we realise this is the start of our journey, with a lot more work left head of us to make sure this EP proves to be a solid stepping stone.
What is the story behind the name 'Moved'? As artists, what is that you'll want to communicate to the audiences through this EP?
This has been a challenging year to say the least. There was no warning & no way to prepare for any of it really. We've all had to adapt and learn to live with ourselves and our new reality. We personally feel that we've been confronted with many painful truths about humanity this year, and as such, emotional & mental pressures have gone through the roof.

Initially, the EP was supposed to be called 'A World Before Time', as we reasoned that the flow of time brings with it every emotion experienced worldwide this year, and a world without this force would be an interesting concept.

However, once we finished creating all four songs, and listened to the emotion packed within, we realised that our purpose with this EP was not to take listeners to a world that existed before time. It was to take them on a journey, through the hope and joy we felt at the beginning of this year (as evident within the songs 'A Time Before Everything' & 'Moved'), experience the sorrow, pain & confusion that came slowly but surely ('A World Before Time'), and leave you on a melancholy yet hopeful note (through 'Light') that will improve and work out for the best eventually, as we ourselves have come to realise.
Simply put, we wanted you to feel, and offer you an escape from the darker side of reality & your mind and find solace. We wanted you to be 'Moved'.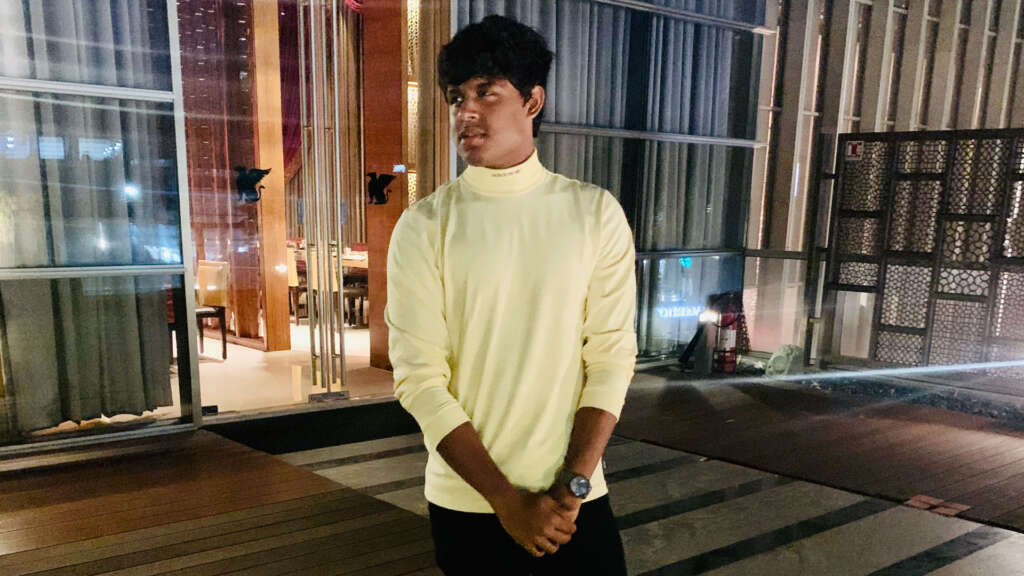 IF time and money weren't an issue. What do you'll be doing right now?
Yash: Chilling in Bali or some place similar! We always wanted to take a trip to such a place post finishing the EP. Hopefully, after a Covid vaccine, we can! 😀
Sachin: Haha I agree! A holiday is long over due! But I believe, even without any monetary or time constraints, we would still be making music regardless of whatever else we were doing. It's a permanent and fun part of our lives, so what's a holiday without a little fun! 
Let's flip things around a little bit. As a listener, what is it about an artist's music that stands out for you and gets your attention?
Yash: As a listener I would say, emotion. Personally emotion means a lot to me and to be completely honest with you, I am a guy who has an immense amount of trouble conveying what I feel/think. Hence, that is what catches my attention when I'm listening to other artists' music.

Sachin: I connect with music emotionally as well. However, what really impresses me is an artist's ability to play with emotion. To incorporate elements that contrast with the overall mood of their work, but as a result, enhance the listener's experience. Basically, I love it when an artist is able to take something that sounds really bad or dark on its own, and place it within a framework of warm tones and soothing melodies.
I think I speak for both of us when I say an incredible voice wouldn't hurt either haha 😛
You've picked up a tough profession, the creative industries is a lot of hustle. Who has been a role model for you guys and why?
Yash: Yes it sure is. It is draining, but it has its own rewards as well. I started making music by looking at Armin van Buuren, Avicii, Above & Beyond and many others. Their journey, their dedication and their determination to achieve their goals are what pushes me too. I know success doesn't come overnight and being realistic about it helps. Hence, I take it a day at a time and try to progress in the right direction.

Sachin: A lot of hustle is required if you're aiming for continued success and trying to achieve your goals, regardless of the industry. Fortunately or unfortunately, I've never had a single role model. I tend to learn as much as I can from as many different sources as possible. For example, from my interactions with artists like Enamour, Praveen Achary, Jerro, SHFT & A.M.R, I've learned more about the kind of person I want to be when I become more established. Artists like BLOT! & Kohra help me understand the kind of work ethic I should develop. My close friends Ayush (Zyther), Yash (Scarr.), Gill (Mero) & KV (Skrappy Coco) help expand my musical palette on daily basis, and keep me from becoming creatively stale, besides providing a fair amount of emotional support haha 😛
Most importantly, my mother has been the strongest person I've ever met. She never gives up, and constantly drives forward even if it all looks bleak up ahead. If that isn't motivating, then I don't know what is.

Everyone I've mentioned above make it a whole lot easier to keep hustling and progressing within the creative industry, so all my gratitude to them.
Let's do some role play. Consider I am blind and you had to describe the ideal gig/festival setting you would dream to play at. How would you describe it to me?
We have the exact same answer to this question. It's a warm evening in a forest & a cool breeze rustles the lives to provide a perfect ambience. There are soft carpets scattered around for anyone who wishes to sit and enjoy the music. The music would not be loud enough to overpower conversation, but wouldn't be soft enough to allow it either. We basically want it to be a space where you can appreciate our music with the closest people in the world to you. The sun setting is all the visual we need. Guest-list for close friends only haha!
Do you guys follow any sort of routine or have rhythm when it comes to getting inspired to make music?
Yash: I'm personally against routine. I like it when things happen naturally, and isn't forced. This also helps my creative process, as I don't view it as job that I have to do for a certain time in a day. It's more like my own thing which I can do whenever I feel like.

Sachin: Listening to a lot of different genres definitely helps. Especially when you work towards incorporating elements or ideas from them into your own music. I'm not a fan of a regular routine either, but I've recently realised the importance of having one, and of spending at least an hour a day creating something from scratch.
Related Posts
House of Carder x WAVLNGTH
Tell us about one realisation that you've had in the year of 2020?
Yash: The importance of living in the present and enjoying the process.
Sachin: The value of patience, and the importance of self-acceptance.