It is very rare to meet a duo that are pulling the right plugs, have established a respectable name in the music industry and are so humble and down to earth. Kickstarting our first tour of the new year, the team at WAVLNGTH have been spending the last few days in Mumbai city with James – one half of Audiojack who will be on a four city tour across Mumbai, Bangalore, Kolkata and Pune!
Known for their distinctive sound which all boils down to something so simple that is groove; the Leeds born, Ibiza based duo are known for their versatile skill set of being DJs, Producers, Remixers, Label Owners and Promoters. They have been mainstays on Ralph Lawson's 2020vision Recordings for over a decade and have released across various renowned labels such as Hot Creations, Leftroom, Get Physical Music, Culprit & Crosstown Rebels. Before the tour we reached out to a few people near and dear as well as artists who have released on their dance floor focused label Gruuv to say a few words about them…
"I've known the Audiojack guys for ten years now, ever since I released their first record Robot on my Leftroom Limited label. They've come on a long way since then, and never disappoint."
"It's pretty simple for me really. Jamie & Rich are just great people. I remember like 8 years ago when they came to play for us in San Francisco, They were down to earth then and continue to be today. In many ways they've inspired me and helped me find my footing both creatively and in industry terms. In some ways they legitimately opened the door for me to become an artist (at least they gave me a significant nudge). The cherry on top for me is how well we seem to work together musically, from "Stay Glued" to "Vibrate" we just seem to understand each other creatively and I feel that stems from the way we get on as friends. Those dudes are my music brothers and if you have the opportunity you should run not walk to see them. They won't disappoint, they never have IMO."
"Working alongside Audiojack all Summer, last summer as one of their residents for their Sunday Social party was not only a pleasure but a massive honour. As we are all from the same city it was great to get to know the boys on a music level but also on a personal level. I'm sure India is going to have lots of fun when James comes and rocks the party, that is standard"
STEFFEN MÜLLER (MASTERING ENGINEER)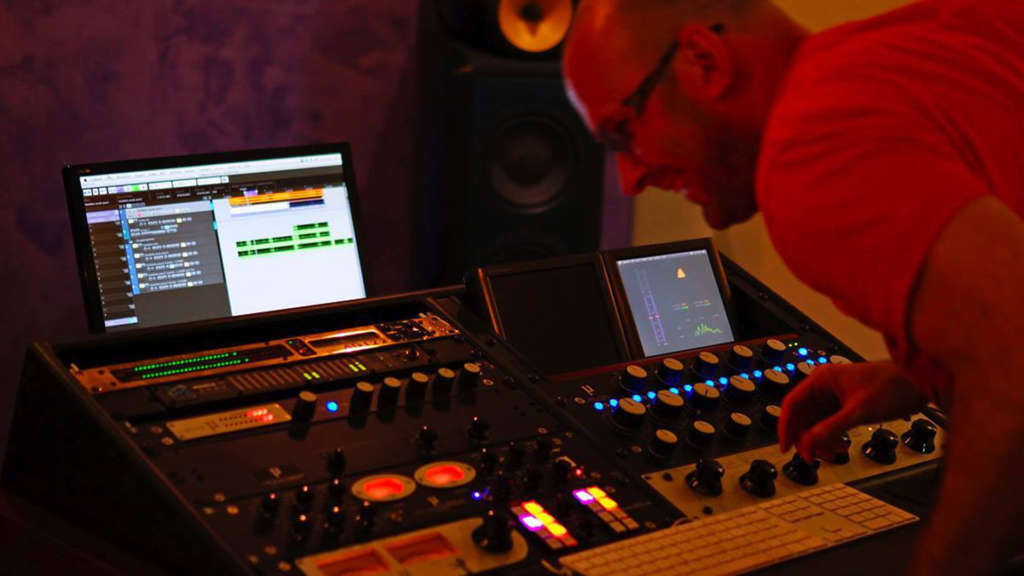 "What surprises me all the time about Rich and Jamie is the consistency of quality they release on Gruuv. No matter if it´s a newcomer or established artist, it´s always top quality material. I cannot remember having ever handed over a bad mix for mastering. If I get tracks to work on from these guys I know for sure it´s gonna be fun."
"I really really love the guys and their personalities! They do great label work, they listen to everything you send to them and give you some valuable feedback! Putting out an EP on GRUUV was seriously and honour for me since I've been a fan of the label ever since I started all of this. To me, Audiojack are some of the last well known guys, that have their very own signature sound (as well their DJ sets, not only production wise) and stay true to themselves. I love their dance floor oriented, technical approach of making music, especially their arrangements… they are simply refreshing and different."
"I have worked with Audiojack and certainly loved the experience .. they are pure guys that really respect music and follow and real ethical path in the way they work. Gruuv is a very highly respected label and I feel this is also because of how it's run by the boys. Thumbs up for the boys!"
We can't wait to experience what's in store as James's first leg of the India Tour kicks off tonight! We are also very excited to have his wife join us and wish them a very happy Honeymoon as they spend some down time in Kerala before the next set of shows. Also S/O to Rich & his partner, we hear she is to give birth very soon and send our warmest congratulations to both of them!
Bring on 2017…
James (Audiojack) will be performing across 4 cities this January.
7th January – Mumbai @ antiSOCIAL
20th January – Bangalore @ The Tao Terraces
21st January – Kolkata @ Offbeat Sessions
22nd January – Pune @ Euriska