Essential Focus is a new Wavlngth feature that helps you to discover singularly important, essential artists and labels across genres from throughout dance music history.
Raw, unfiltered, irreverent and absolutely unique, Omar S is one of the most enigmatic producers to come out of Detroit, and one whose vast discography always deserves to be explored. Though he is not one of the original 'creators' of techno, his name is now synonymous with stripped-back, hypnotic grooves, and he has over time established a powerful niche for himself. What really draws me to him, apart from the excellent music he has been releasing for nearly twenty years, is the DIY approach to all things music, and his real, almost arrogant persona that stays true to what he believes in, from production to marketing to touring.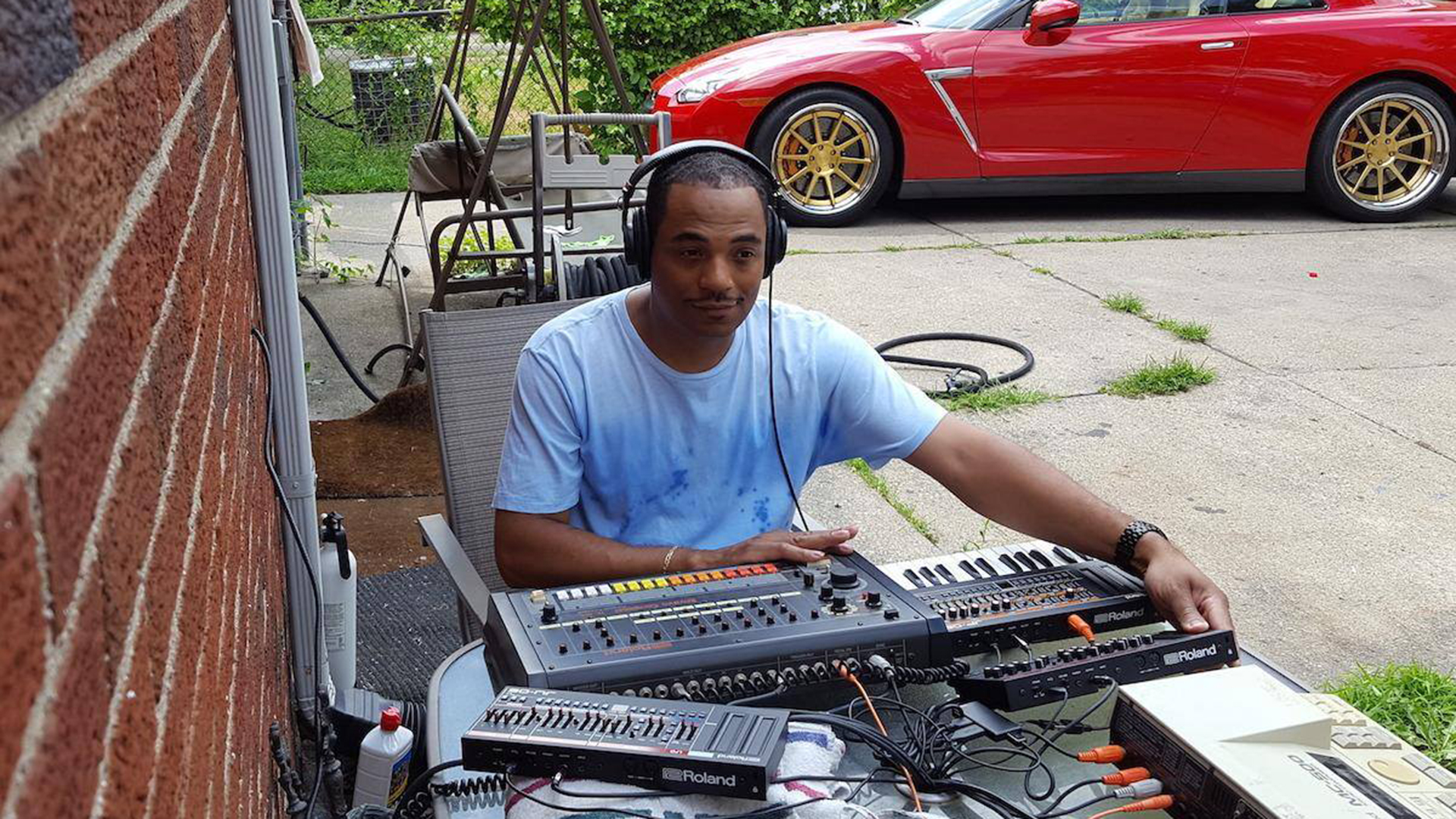 Although the origins of Detroit techno are usually attributed to people like Juan Atkins, Derrick May, Jeff Mills and Underground Resistance, Omar S is one of the generation who grew up at the time when the sound began to explode. His older sister (who incidentally wrote a play about the origins of techno that was performed during Movement Festival a couple of years ago), talks about how she was exposed to the original scene as 'progressive' music at parties as a teenager, and how Omar was also influenced by that. While Underground Resistance was picking up and Detroit techno made a name for itself thanks to pioneers like Mills, May and Robert Hood, among others, Omar S feels to me like torchbearer for the new generation, a man who followed the vision of Detroit techno in his individualistic and fierce way, recording on hardware in his studio while working at the Ford factory for years, representing the Motor City in a way that highlights much about it.
As someone who generally avoids interviews and promotion, speaks his mind (in his own words, I just be talkin' shit sometimes), and releases almost exclusively on his own label while rejecting many of the more commercial aspects of electronic music, it's easy to see why Omar divides opinions so frequently. But one thing that few disagree on is the quality of his records. Starting in the late 90s and early 00s, Omar S began pressing his own records at Archer in Detroit, after being turned down by some major labels of the time, such as Strictly Rhythm and DJAX. He began putting them out on his own imprint, FXHE, which has been characterised since by the intentionally simple, hand-drawn and 'low budget' artwork, as well as by the consistent brilliance of its output, which includes Omar S records as well as collaborations or introducing names like Kyle Hall, Fit Siegel, Luke Hess, Jus-Ed and even Seth Troxler. Omar is committed to using old-school synths and drum machines, and this is reflected in the productions, which blend machinic grooves with the soulful, funky legacy of his city.
I first discovered Omar S through Sound Signature, whose music I had followed for a while, and as I explored the FXHE catalog, it became clear there was a lot I had been missing out on. From the soulful vocal sample on Set It Out to the stellar, hypnotic keys on Just Ask the Lonely and the timeless synths on Psychotic Photosynthesis, there are so many tracks which are worth listening to over and over, which can fit into so many varieties of sets and stay true to his native sense of arrangement and mixing, done the old school way. His output is prolific, with over 50 records including mix CDs credited to him on Discogs, and many more collaborations and releases on his label. From being an independently distributed, virtual unknown in 2003, when he first began pressing records, he has grown into one of the best known modern DJs from Detroit, appreciated throughout Europe and in the American underground. But more than that, he has stuck with no-bullshit attitude, creating music all the time, working on engineering records for legends like Theo Parrish, speaking his mind on DJs who have sold out, refusing to follow trends or promote himself to the mainstream while steadily building a reputation.
Most of all, the reason his music is essential is simply because of how real, unique and powerful it is, and the way it reflects his work ethic as well as the legacy of Detroit music. It is music that can be fitted into various contexts, that is minimal and single-mindedly groovy, that draws from samples to create its own landscape. Omar S is someone who just needs to produce beats, who has been creating them in his studio for decades and says he has way too many to ever put out, who likes the control over his distribution process, who believes in what he does and worked for years to support it, and who speaks his mind. His album names reflect his self-aware, almost ironic arrogance and self-belief – the most recent one is simply titled The Best! It followed the earlier It Can Be Done But Only I Can Do It, and Thank You for Letting Me Be Myself. In my eyes, he's a true legend of modern techno music, and you should listen to some of his stuff right now.
YouTube playlist of FXHE releases -