Essential Focus is a new Wavlngth feature that helps you to discover singularly important, essential artists and labels across genres from throughout dance music history.
It seems slightly silly to include Portishead in a feature on dance music essentials. For one, it's not dance music at all, it's trip-hop, dubbed out rock, electronic meeting instruments and that angelic voice. For another, it seems a little presumptous to bring exposure to music that has won the Mercury Music Prize, been included as one of Rolling Stone's 500 greatest albums ever, and received numerous accolades for over twenty years. But one thing cannot be debated: they are absolutely essential, both in terms of their influence and listening to the music they've put out. Still, I find it surprising the number of people who have not quite appreciated just how powerful their limited releases have been, and who don't know the story behind the music.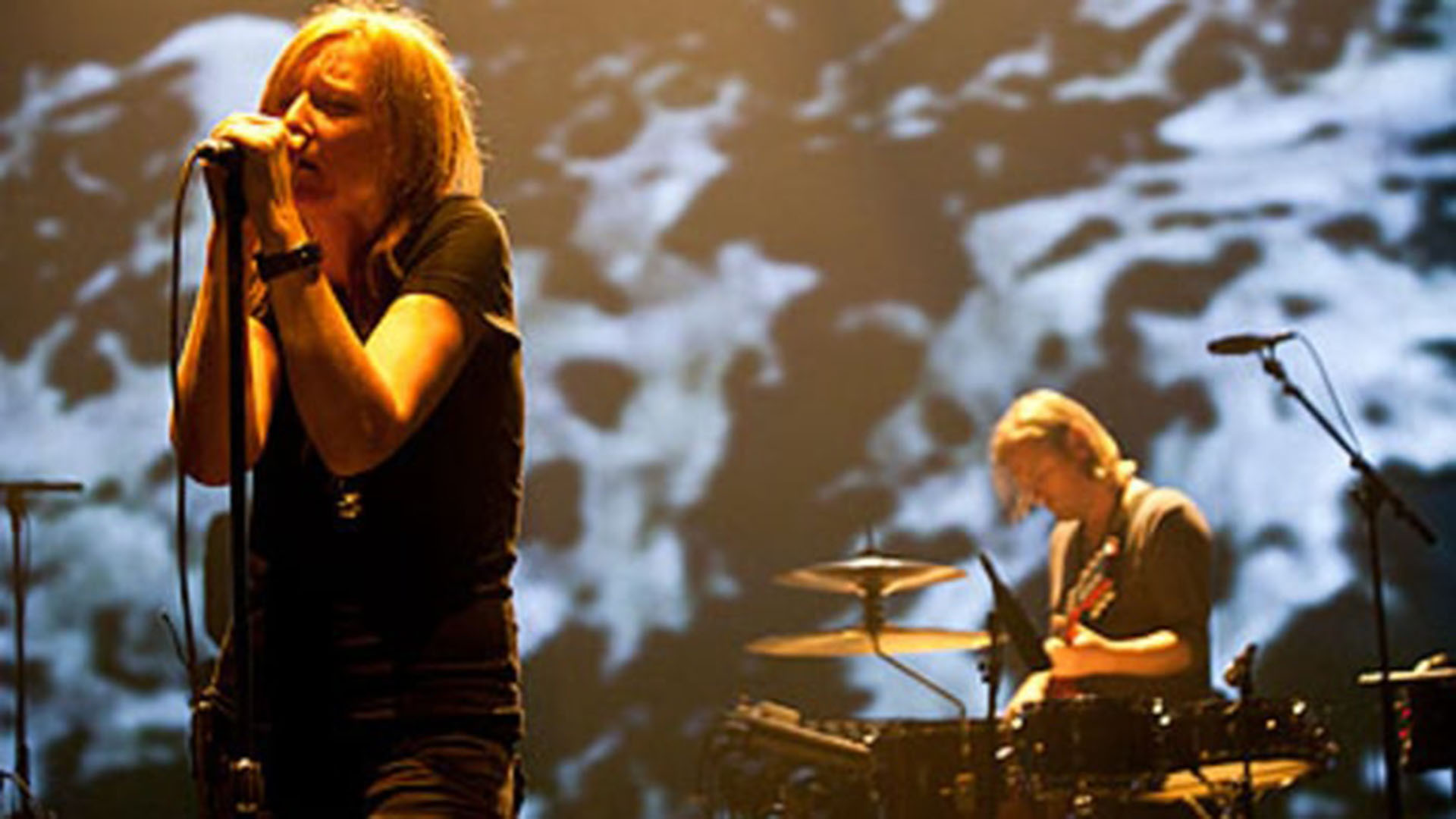 Named after a town just outside Bristol, in England, Portishead first came to life as a project by turntablist and producer Geoff Barrow and singer Beth Gibbons. They were later joined by guitarist Adrian Utley and assisted by engineer Dave McDonald, releasing their first album, Dummy, in the summer of 1994. According to music magazine NME, "it's crunchy weaving of funk, jazz, vintage soundtrack and prog-rock samples marked the last great high-water mark of pre-digital production – where vinyl records were physically manipulated on actual decks – and the music was a huge and immediate hit." They released a follow-up three years later and worked on various projects before taking a hiatus until the mid-2000s, when they returned with another album, Third. Consequently, they've been playing festivals and occasionally touring without any concrete plans for new releases.
Enough context, though. For me, Portishead is one of those bands that bridges the gaps between genres, that uses silence in new ways, that has had a massive impact on the way electronic music has developed. In short, Portishead needs to be heard. Along with Massive Attack and a few other pioneers, they developed a style that was unique, using sampling techniques usually associated with hip-hop and blending all kinds of influences into haunting, atmospheric beats over which Gibbons' voice bursts out like a ray of light, illuminated with emotion. This is music meant for 'after the club', for dingy studios and broken hearts, drawing from the disparate worlds of punk, hip-hop, easy listening and old soundtracks, creating a feeling that is dark, haunting and weirdly comforting. It is music that sounds deeply alone and moody, yet connected instantly with the headphone generation, music that is could have floated out of some mythical suburban opium den, vinyl scratches and all.
The number of hip-hop, downtempo, dub and even commercial acts (including Kanye, Radiohead, Burial, the Weeknd) who sample or reference them is huge, and with good reason. What has drawn me and countless others to their music for many years is the unique rawness of the sound and the lyrics, the sense of a soul being laid bare, the strange textures and horror movie soundtrack moments that create a deeply jarring, affecting flow. For me it is the kind of music that seems to fit with the strangeness of modern urban life, a blues for the global age, that retains its mood whether it is in a Levi's commercial or a basement in London, part of a movie soundtrack or listened to at home at 3 AM.
Part of the reason behind Portishead's hiatus and notoriously long gaps between albums was their initial success, and their later records seem very aware of this. Barrow has spoken of the strangeness of hearing his own music co-opted by pop culture, and the self-doubt and depression that came after having redefined an era of music only to hear it in commercials and at dinner parties. But arguably, this was their power of affect, an appreciation of their experimental and boldly expressive music. The power of music whose words grip you as chords reverberate ominously. The way that their productions use pauses and breaks, the way they combine live instrumentation with samples and create a grungy, dub-soaked atmosphere that is tinged with melancholy: it's a true signature sound that stands the test of time.
The way that they made music has changed so much in terms of what came after, their ways of combining disparate worlds leading indirectly and directly to all kinds of new avenues, crossing genre boundaries. But that's not why you should revisit or just discover their music. Just listen to Roads or Sour Times or Only You or more or less any song and try not to feel a visceral sinking, the words echoing in your mind, the hook haunting you long after. The playlist below is a good place to start.