Secret Garden Party was like living your life in a world of alternate reality. It was the perfect place to let go of all your inhibitions and just be free, without having to worry about being judged on what you wore, how you behaved, how you interacted with people – basically nobody gave two hoots. That's what I loved the most about the festival, the feeling of being liberated. I guess we got lucky because although it was our first 'Secret Garden Party' it was also the last as after 15 years of creating special moments for the UK festival goers, they were closing their doors located amidst the countryside in Huntingdon. Apart from the weather not being kind enough as it was pissing down horribly and was really cold at night, we did try our best to look at the bright side of experiencing a UK festival at it's best.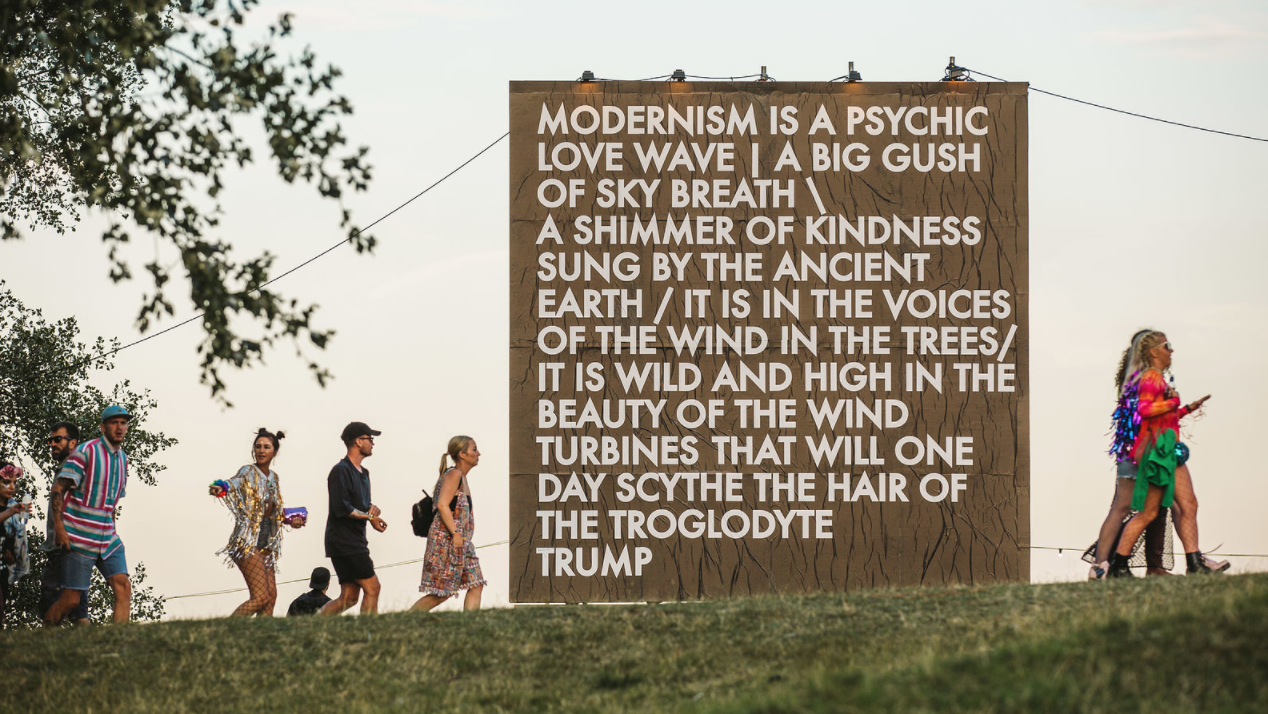 Having left for Huntingdon in the afternoon, we only reached the festival site late Friday night and were already welcomed by the rain gods as we made our way through the overwhelmingly large campsite to pitch our tents. Now, here is a beautiful thing about this festival – you can't really be strict on yourself to catch your favourite acts and keep track of the stages and set timings. You have to make peace with it and just explore whatever it brings your way. There is so much going on apart from the music that leaves you mesmerised. (I know this sounds weird coming from someone where music is numero uno, but the entire production was like something out of a fairy tale). I have never seen so many people dressed up in so many colours with glitter all over their faces courtesy 'The Gypsy Shrine' tent that was offering glitter make up services. The different areas, art and activities options that the festival offered got people involved in so many things apart from just the music.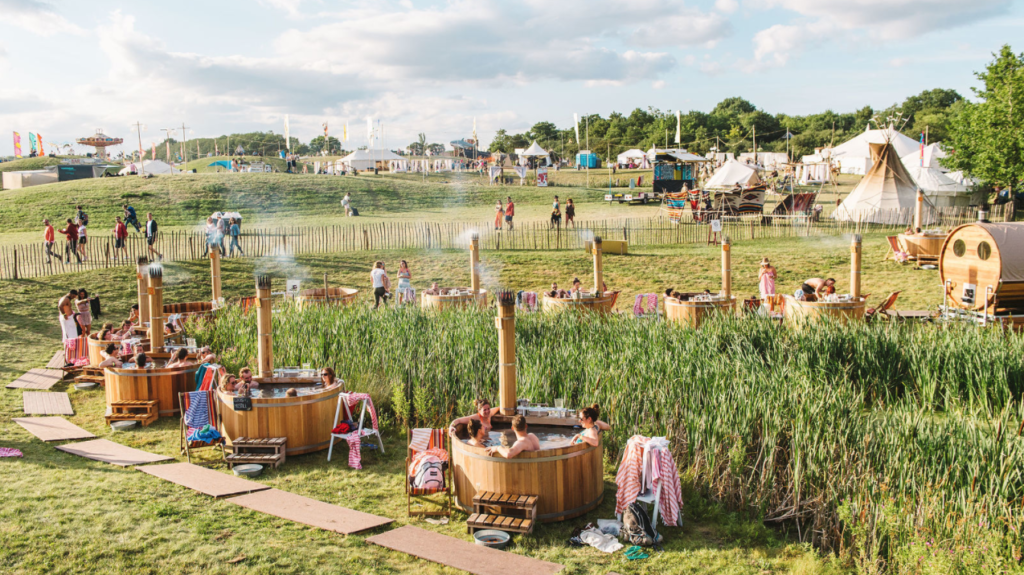 Bathing under the sky – Hot Tubs across a section of the festival posing for the perfect cure for relaxing those muscles after a hard night of dancing.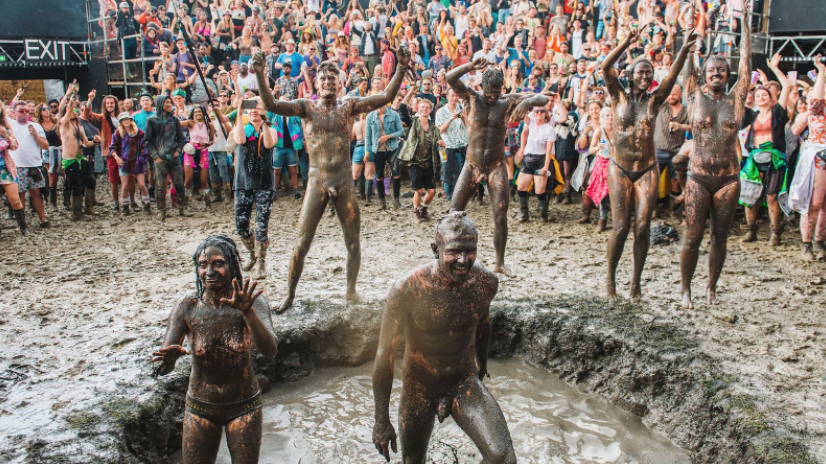 The 'Bearded Kitten's Colosillyum' stage where people embraced the aftermath cause by the rains and became one with nature.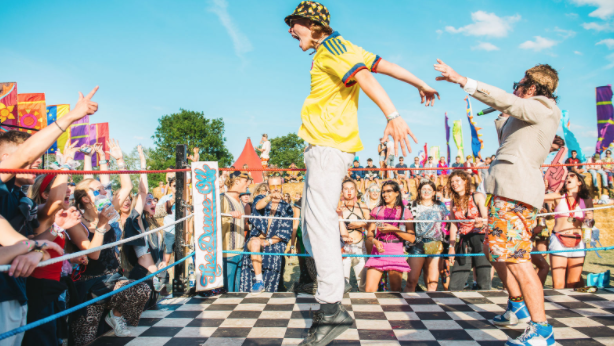 The Dance-Off where people showed off their dance moves and competed in a boxing ring to win a grand prize of a trophy on a big pile of poop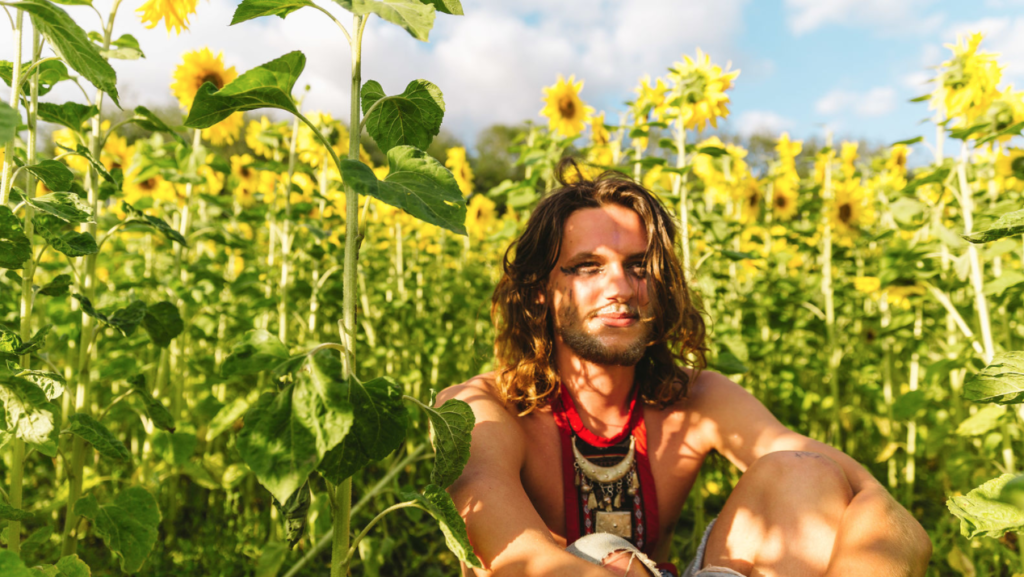 Walk past a brick wall into the Sunflower Field, a little piece of heaven indeed!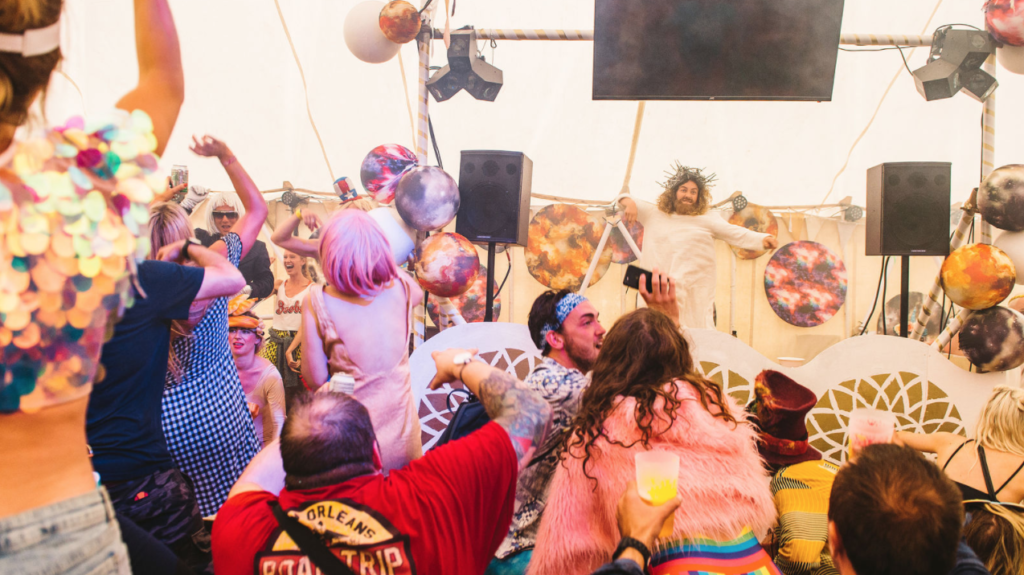 The Spiritual Playground where the artists/performers were dressed as spiritual avatars with a special performance titled as 'Shesus is a DJ'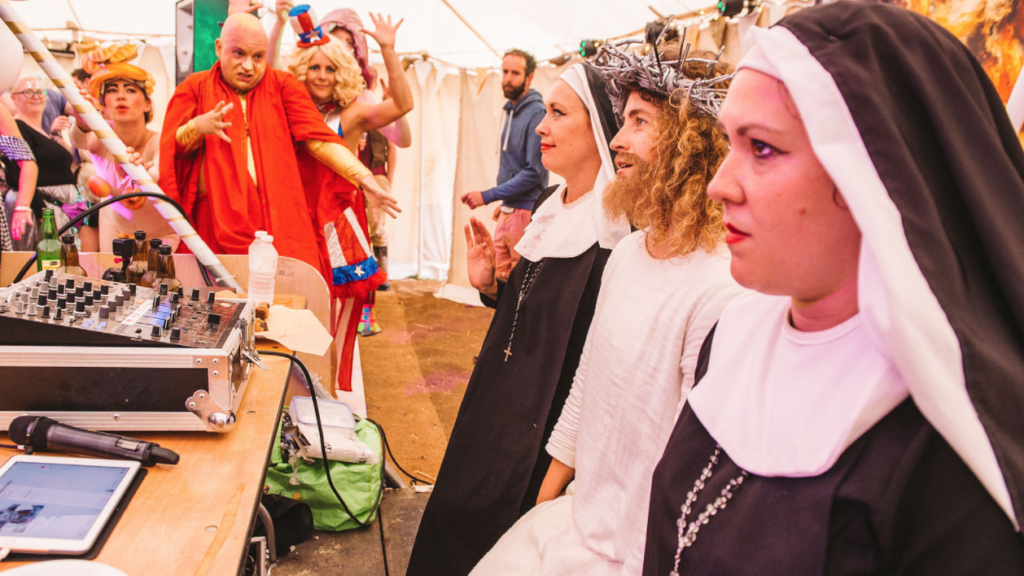 The boutique camping area was something I was really keen to explore and since we missed out the accreditation on Night 1 as we were late, the thought of just sleeping in a bed was oh so inviting. Although, the best part about boutique camping was the super chilled out reception area offering free coconut water and hand sanitisers. They had the most comfortable couches where you could park yourself whilst charging your phones and it was a great spot to meet new people. Having slept through most of Day 2, we kickstarted our night around midnight and also prepped ourselves with some wellies and plastic ponchos as the rain showed no sign of stopping. Three of my personal highlights from the night were 'The Saturday Spectacle' which was a beautiful fireworks session that took place in the middle of the lake, 'The London Leisure Pirates,' an interactive theatre company that put up a stellar musical performance with an elaborate production and costume set up and 'The Living Room' a tent that actually looked like a living room with couches et all and played some incredible live and swing music. By this time, we were also getting accustomed to the mud and didn't really care about how dirty we were.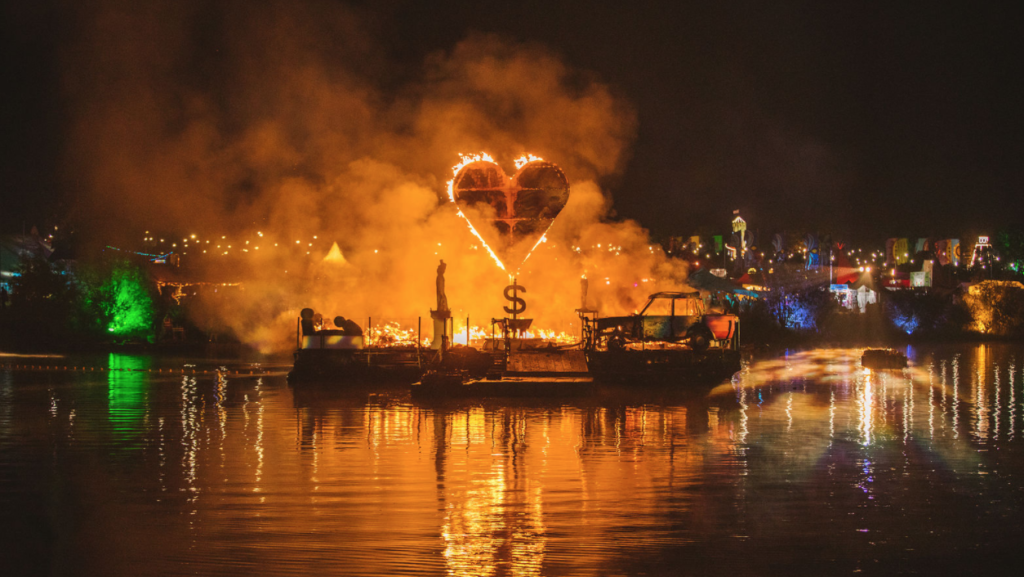 The London Leisure Pirates at 'The Fox & Octopus' tent
The final day was encroaching upon us and all I knew is that we had to make the most of it. Day 3 was perhaps the most musically enriched day/night we had, where we made it a point to hit the stages we hadn't checked out yet. To avoid the massive queue to get into 'The Pagoda' Stage set in the middle of the lake, we made our way there during the early evening hours and watched the sun go down (whatever little bit of it we could catch anyway)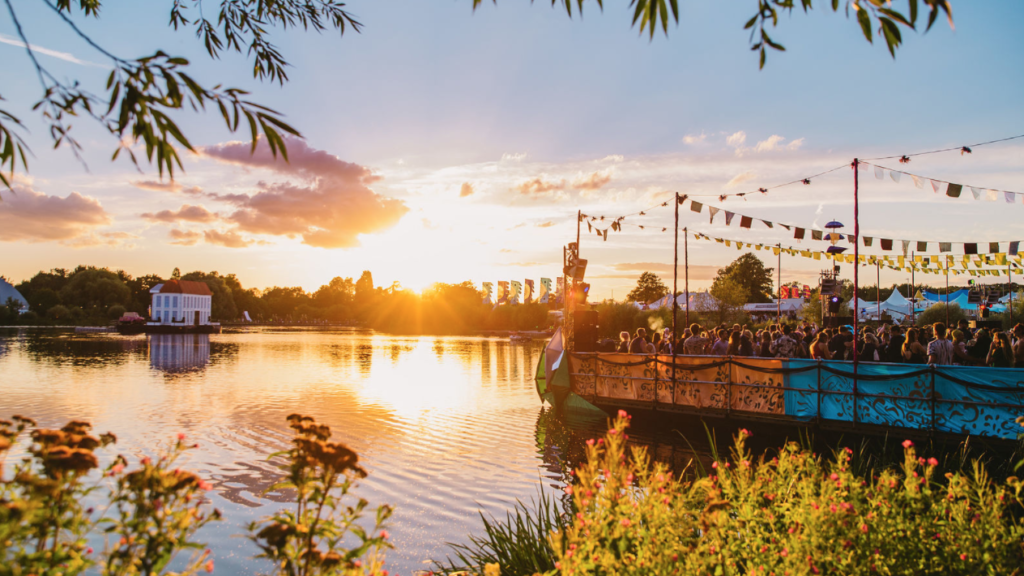 We were hearing a lot of great things about the 'The Labyrinth' stage having the best music, hence I made it my mission to find this stage which wasn't an easy task to locate and involved a good walk into the woods. Although, the people were right. We saw ourselves get stuck in there for a good 3 hours dancing away to the tunes of a new discovery – Bobby Pleasure (label manager for 20/20 Vision Records, Label Owners at Needs Not For Profit & music producer/DJ) after which we closed our night at the magnificent Lost Woods Stage where we danced our way into the morning courtesy 'The Chaiwallah's' and discovered yet another new talent by the name of Harry Brown who played some incredible disco with another artist, collectively known as Nice Recordings.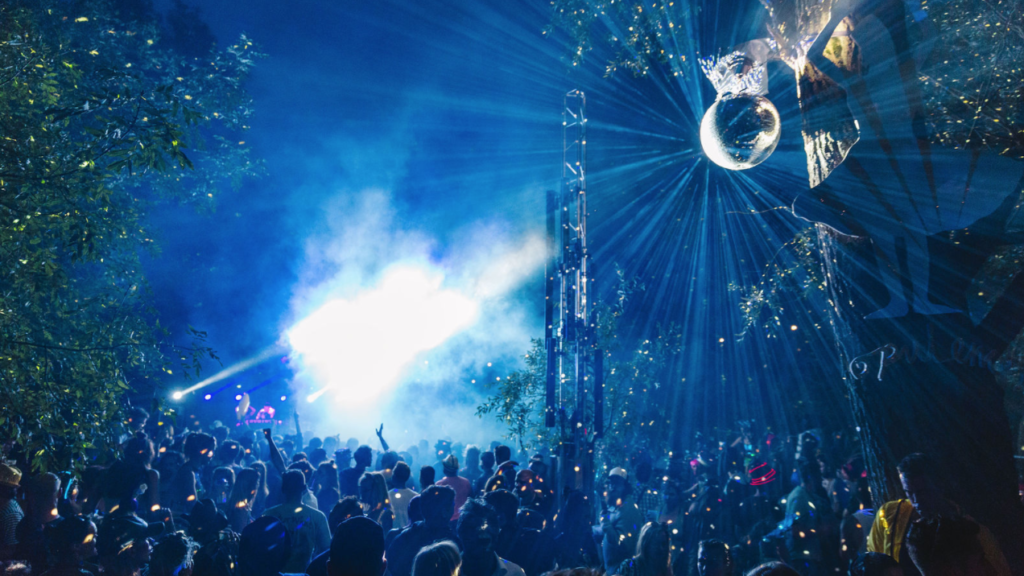 Chaiwallahs at The Lost Woods 
Working your way around Secret Garden Party is definitely a skill one must acquire. I envy all those who've been to this festival for years on end as they aren't just attending a festival but are a part of a greater community. Not that music wasn't the essence of the festival but the soul of Secret Garden Party lies in taking you to another world where you can leave behind your reality , dress up in bright colours or even roam around naked, participate in activities that all have a sarcastic pun attached to them and meet lovely people on your wavelength. I couldn't have been luckier to witness the last year in the making and have definitely created memories with my friends and strangers alike that I shall be holding on to for a long long time. Here's to 15 years of giving people a place to escape and find their own little safe haven of fun and frolick, this experience was worth every bit as it took us way past what our imagination could imagine!