It was a normal working day where I was working on the routine day to day tasks, until I received an email from Dave Bain. The email stated that he has been digging the work of WAVLNGTH ending with a question whether I take any mixes for submission? I had to read the email a few times and pinch myself to reassure if this is actually happening as I was completely baffled at how someone based in Bristol has found out about the going ons in India. I have to be honest, I was beyond stoked as the ethos of my work lies in connecting with people who aren't just big names but people who are building the local music scene across cities and are passionate music enthusiasts. So here we are with an exclusive one on one coupled with a very special mix courtesy Dave Bain who goes by the alias – Waxmouse!
Hey Dave, How's it going? Could you give us a bit of background about yourself and what got you to start DJ'ing?

I'm doing good and basking in the current UK heatwave! I've always loved music, from the early days of making cassette mixtapes, as a kid, to being inspired by late night recordings of Radio 1's essential mix, as a teenager. I loved the creativity of splicing tunes together, the dynamic shifts that can occur or the art of holding the pace and energy into the next track.
The youth club I went to noticed my enthusiasm for music and got me to do my first DJ set at the tender age of 13 and I never looked back. After that I saved up for turntables and began the never-ending and wonderful journey of discovering and sharing the incredible music that's being produced all over the world.
 In your opinion, what makes the Bristol music scene unique and special?

What's always struck me about Bristol, is that from the moment I moved here 12 years ago, I've always felt welcome at (almost) all the nights I've been to. While everyone naturally have their own groups of friends, DJs and promoters tend to look out for each other, try not to clash their nights and – in general – are immensely supportive.
Initiatives like the Headfirst event listings site, independently built and run by the hardest working Harry ever, has helped many of the Bristol promoters aware of each other, provided a solid listings platform and ticket sales outlet.
They'll always be moaners about the lack of decent club spaces and of course it's a blow when another one shuts down, but the spaces that are in use are wicked party spots. And, maybe the shortage of spaces pushes the promoters to seek out more unusual locations.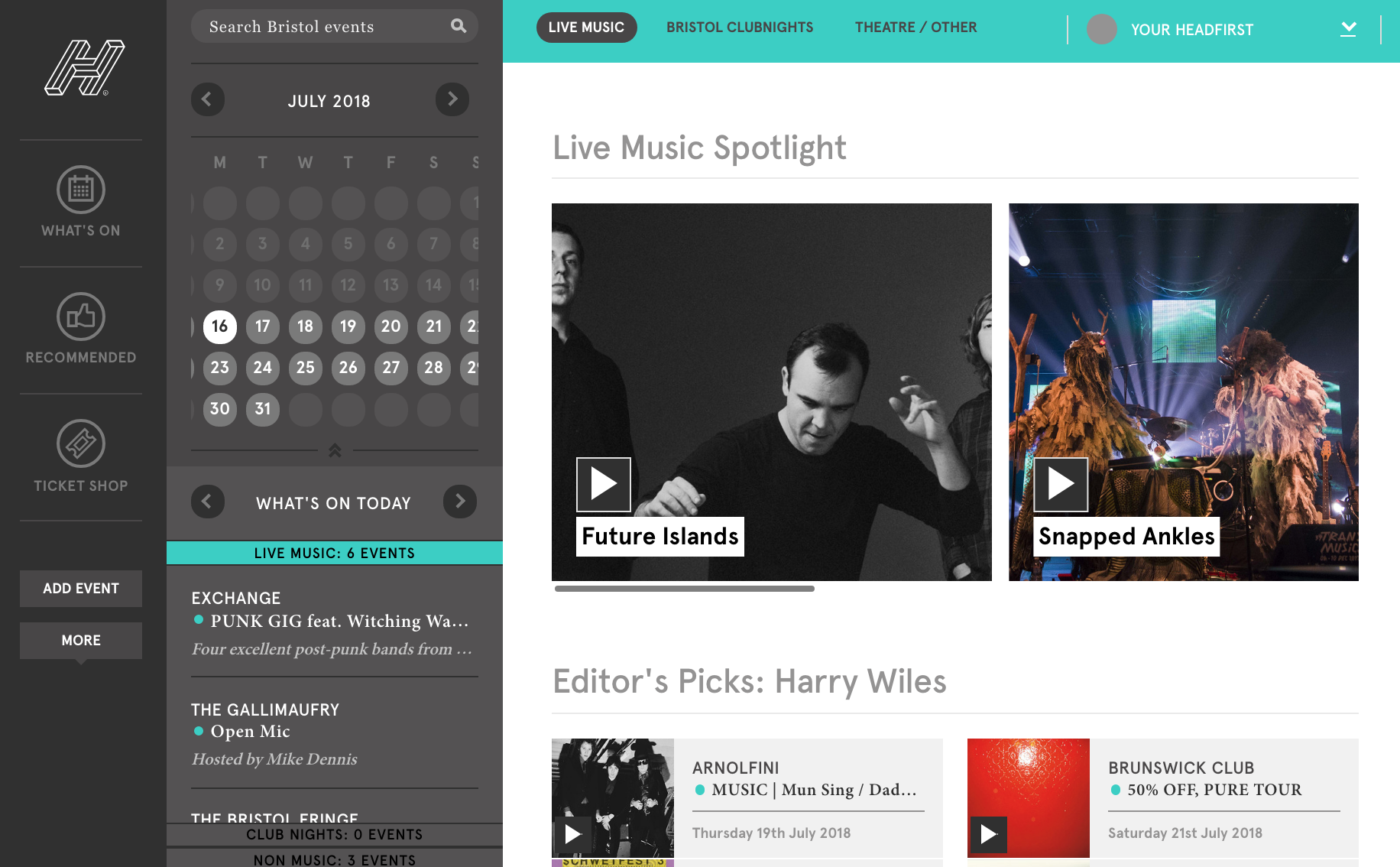 If you had to recommend a great local party to someone who has never visited Bristol, which one would you recommend and Why?

It's got to be Dirtytalk. This crew have worked at this for years, from small beginnings they've kept the focus on quality, working with a handful of off-the-radar venues and booking acts like Sottofett, Gilb'R, Young Marco, Vladimir Ivkovic, Mark Seven… The crowd who go are totally focussed on the music – basically it's like church for all the other promoters in Bristol. Oh, and they have a true marvel of a rotating light!


 Can you tell us a bit about your night Supersmash?

Three of the four of us used to live together. We all individually DJ'ed out, but we also realised we were having a lot of fun playing records together in our box room. Some of us had run nights in the past and our friend Pete (Kraymon) came on board with his previous 'Kingpin' night experience. Adam (Spinthief) came up with the name – his way of saying if he'd had a good night, that it was a "supersmash".
We've all got quite varied record collections and it's exciting to explore what happens over the course of evening when we all play together. We like to book DJs who bring a similar variety to their sets. Anu (from Rhythm Section) threw down one of the most intense, but varied sets we've ever heard at our Summer party last year – totally capturing the heart of what our nights are about.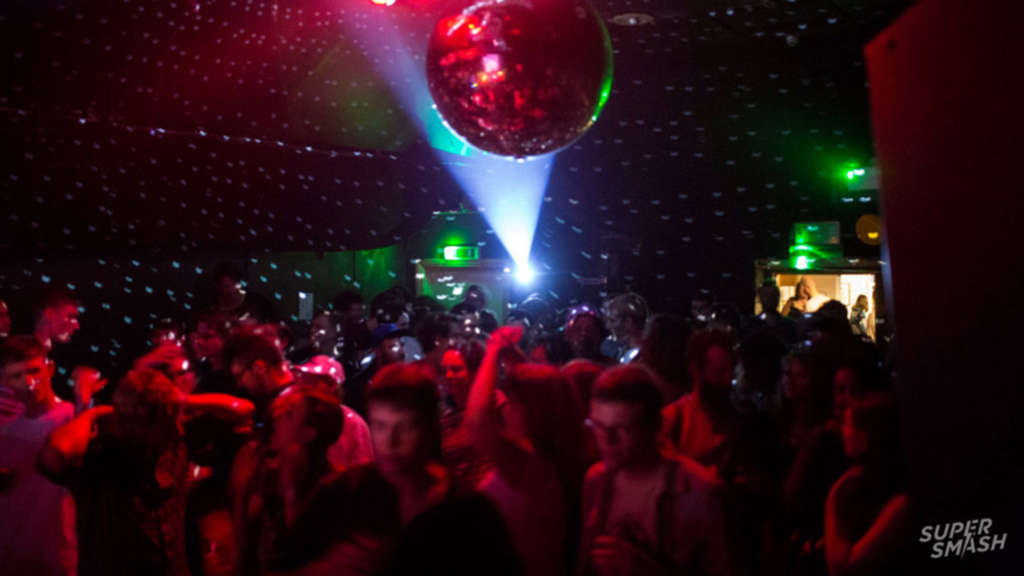 What do you enjoy and dislike the most about throwing a night?

Nothing beats a full room of people who are there for the music. And nothing's worse than the empty room towards the beginning of the night when "promoter's fear" starts to set in and you wonder if anyone will show.


We hear that you are an Illustrator by day, have you worked on any music driven illustration projects? Could you give us a bit of insight into your thought process for the same?

Earlier this year I did a series of portraits of DJs, based on Crack magazine's top 10. I already admired many of the names in that top 10 and became a quick convert to the others!
I've always been passionate about my creative career, so drawing and creating images (as well as DJing and music), is part and parcel of who I am. Trying out new processes and methods in my artwork and expanding my portfolio with different kinds of images definitely shares similarities to how I approach my DJing.
I also share a studio with my friend Dan (design group: Anatomy), who is part of Supersmash, so discussions about music and art naturally blend together.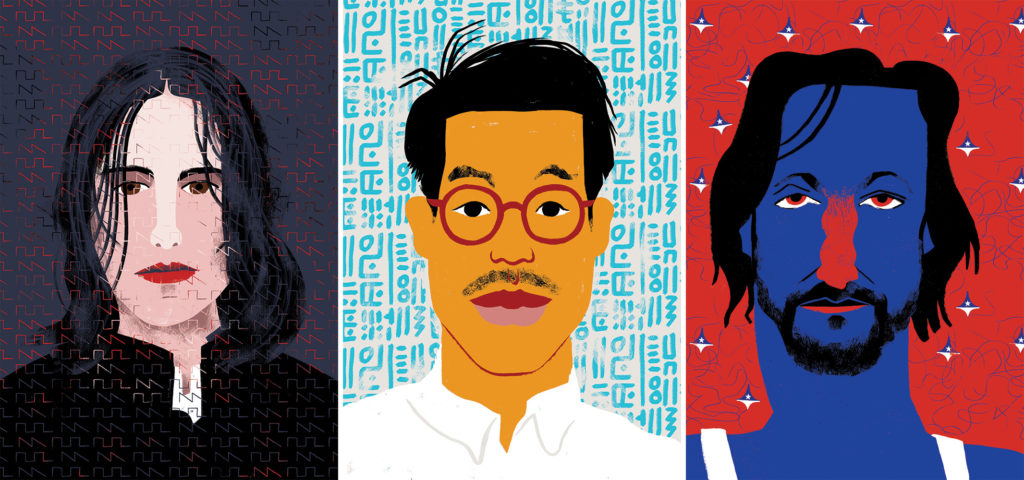 Could you list a few up and coming local artists from Bristol who we should watch out for?

Owain K has been running the Innate blog for years and has recently put out the first release on his label, of the same name. His track is superb, as is another tune on their by our pal Gilbert – who helps run another great night called Boxjam. Watch out for their second release, maybe later this year.
Ed Eldridge (who runs Rough Draft) is going from strength to strength, with a release (as Fred – a duo project) out on Shanti Celeste's Peach Discs label and more solo material forthcoming.
And, of course, there's our very own Supersmash-er, Kraymon, who has been putting out material with Lrusse (on Monologues) and has been churning out some absolute scorching tunes, which always get an airing at our nights.
Name 5 tracks that are dominating your sets at the mo!
Karl Hector & Nicolas Tounga, Ngunga Yeti Fofa
(The Joaquin Joe Claussell Electric Afrika version)
Aroop Roy, Todo Mundo Tem Amor
Who would be the greatest musical inspiration for you and Why? (Please note it could be an artist or could even be someone whose isn't known but has played an important role behind what you do with respect to your music endeavours)

That's such tough question.
I'll always be grateful to friends who put in the time and patience to help guide me when I was learning to mix, many years ago. Nowadays, I love being surrounded by Bristol's scene of quality individuals who are all humbly pushing their sound by throwing down considered and on-point DJ sets every single time.
Specifically, a producer who I currently admire is Dreems. There's a track and a remix of his in the mix. Our Supersmash crew made a mini-pilgrimage to a Rhythm Section night last year to see him play and his set is up there with some of the best I've experienced.
How do you see your musical journey grow in the future? Any interesting plans lined up for the future? or any goals that you're working your way towards?

Did I mention how much I love Bristol? I'm so blessed to be here and play for nights like the more techno-focused 'Mi Casa Su Casa' as well as holding down extended solo bar sets, while planning the next Supersmash event.
We've got some festival bookings over the Summer and a very special Supersmash night lined up for later in the year. I'm keeping things open and flexible, which is the best way to be, right? Who knows what's round the corner?